Top official urges trust for Russia in dead lawyer's case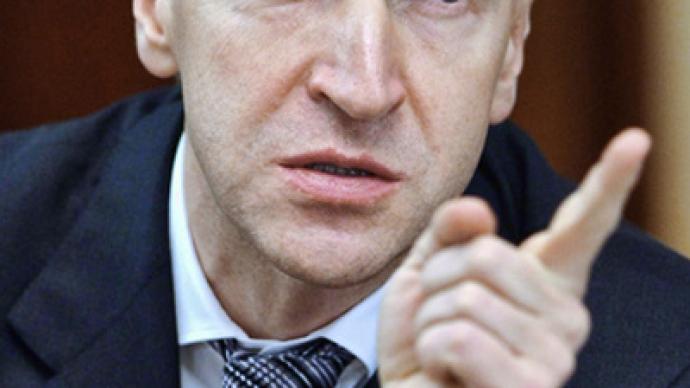 Russia's first deputy prime minister has answered harsh criticism by an investment banker whose employee had died in a Moscow pre-trial detention center while under investigation within a tax fraud case.
First Deputy Prime Minister Igor Shuvalov made a statement after William Brauder, the general director of Hermitage Capital touched upon the question of the lawyer's death at the International Economic Forum in Davos. "You should trust those people with whom you work. There are various people in Russia working in various institutions, we have the prime minister and we have regional authorities. We want to change Russia, but we cannot change it in one day. You will have to agree that the country is changing in a positive way. We must provide the changes," the Russian official said. He also observed that 20 people from Russia's police and justice ministry lost their jobs after the death of the Hermitage lawyer. "It was a prominent case and the president personally took part in it to try to find the truth," Shuvalov said. He added that the results of the criminal investigation have not yet been made public. "I don't know when the investigation procedures will be over and the case will be forwarded to court," he said. "There are unsuccessful attempts of investors to come to Russia. You mentioned that people died. We know very well about this case," Shuvalov told Brauder. Sergey Magnitsky, the lawyer working for Hermitage Capital, died in Moscow's pre-trial detention center Matrosskaya Tishina in November 2009 after spending 11 months in custody while on trial over a tax fraud case. The incident soon became widely known and Russian authorities began a probe, punishing several officials for negligence. Hermitage Capital launched a major PR campaign in Russia and abroad which resulted eventually in the EU Parliament suggesting an entry ban for 60 Russian officials who took part in Sergey Magnitsky's case. Russia has officially denounced the move as an attempt to pressure the judicial process.
You can share this story on social media: