ODIHR accepts Russian rules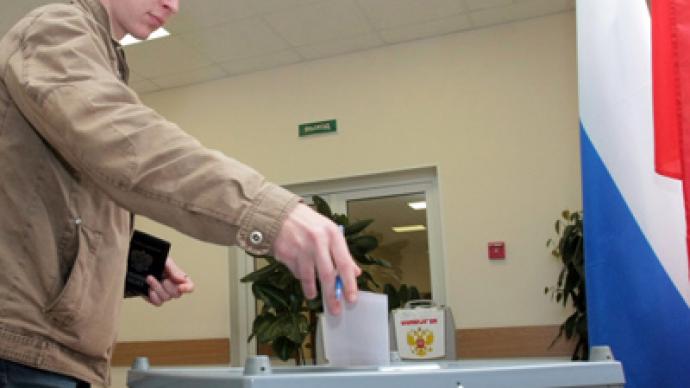 The OSCE's Office for Democratic Institutions and Human Rights has agreed to reduce quotas of international observers for Russia's December parliamentary elections from 260 to 200. The body has already accepted an official invitation from Moscow.
­A first group of observers, which will monitor the election campaign and administrative preparations, is expected to arrive at the end of October, Kommersant daily reports.ODIHR spokesman Jens Eschenbaecher told the newspaper that the mission will include 40 long-term and 160 short-term observers. "We have already started the recruitment process and observers are preparing to send a core group towards the end of this month," he commented.He added that they welcome the fact that the invitation was sent on time but regret that the number of observers was reduced by 60 people."Two hundred observers is, unfortunately, a bit less than planned. But we are confident that nevertheless we can work efficiently, including our co-operation with our partners in PACE," said Eschenbaecher.Earlier, ODIHR director Janez Lenarcic insisted on a mission of 260 people, 60 of whom were to be long-term observers. In mid-September, he visited Moscow and handed Vladimir Churov, head of the Central Election Commission (CEC), an official letter justifying his position on the desired number of observers. Churov called the figure "exaggerated.""Lower numbers will have a negative impact on our ability to work efficiently… I really try to avoid the 2007 scenario," insisted Lenarcic. Back then, the ODIHR failed to agree on the format of their mission with the CEC. As a result, the international body boycotted Duma and then presidential elections in 2008. The Central Election Commission has repeatedly accused the OSCE of double standards and of politicizing the election process."Be it 200 or 260, they will be unable to control anything," says Sergey Obukhov, secretary of the Communist Party Central Committee. In his opinion, elections will be fair if they are monitored by a million observers from his party. Aleksey Chesnakov, head of the public council within the United Russia presidium, has his own view: "We will see honest, democratic and transparent elections in Russia if the parties manage to prepare their observers and explain to voters why it is them they should vote for," Chesnakov maintains.