Obama re-election 'not objective' – Russian monitors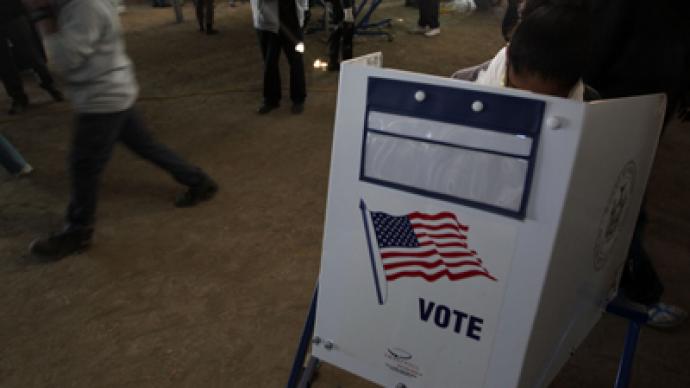 Russia's Central Election Commission (CEC) claims the US presidential election failed to meet democratic standards and international obligations and therefore its results cannot be considered objective.
The Russian election watchdog completed a report based on a distant monitoring of the American poll by several Russian NGOs. The document will be officially presented on the eve of Barack Obama's inauguration scheduled for January 21.The November 6 vote – which secured Obama four more years in the White House – fell short of international election principles. It was neither fair, nor transparent, states the report. The United States – as a member of international organizations, including the Organization for Security and Cooperation in Europe (OSCE) – is required to follow obligations and standards established for democratic elections. However, the regularity of the vote was the only international obligation that was fully observed by the US, according to Igor Borisov, the head of the Russian Institute of Electoral Law (one of the organizations behind the report)."There are quite a few criticisms. American election is like a hamburger: it looks nice but the cutlet inside of it is artificial," Borisov, a former CEC official observed.The report draws attention to the fact that over 50 million Americans are denied the right to vote for one reason or another. "Racial minorities" suffer from violations regarding their political rights more often than any other social group, experts claim. In particular, only 62 per cent of African-Americans and only about a half of Latino Americans were included in voting lists throughout the country. Commenting on the principle of freedom of election, the authors of the document stated that in some cases the heads of American companies advise  employees on their electoral choices – even through the threat of dismissal. As for the ballots remaining secret – another fundamental international obligation for democratic elections – it was far from ideal as well, since voters in America are allowed to cast their votes via e-mail or fax. The US system of sponsoring election campaigns also came under fire as it permits anonymous donations to candidates. "American reality is completely different from American propaganda. Perhaps, it's the only country that pretends to be democratic but has neither direct nor national elections," Aleksey Pushkov, the head of the Foreign Affairs Committee of the Russian Lower House, told Izvestia daily. However, Russian monitors also gave a positive assessment to some novelties introduced during the November elections. For instance, they praised the decision by Washington authorities to allow voter registration via Facebook social networking service.The Russian CEC plans to prepare reports – similar to that on the US vote – on elections in other countries.
You can share this story on social media: