Strategic nuclear forces protected Russia from "possible expansion" – commander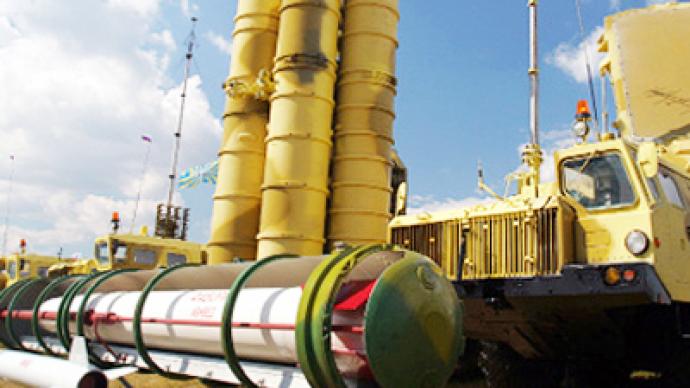 Russia could have become a target of expansion if it had had a weaker nuclear strike potential, Lt. Gen. Sergey Karakaev, commander of the Rocket Strategic Forces, has said.
­Karakaev was speaking with journalists on Friday as Russia is marking the 51st anniversary of the creation of its Strategic Nuclear Forces (RVSN). In the absence of the strike potential or its significant weakening over the past decade, such a state as Russia, with its unlimited natural resources, could have become "a target of a possible large-scale expansion," the commander said. At least one could not rule out such a possibility, he told reporters.Nuclear forces will also remain the most important deterring factor during the ongoing reform of the Russian armed forces, Karakaev stressed. In the short term, the reliance on nuclear deterrence would provide time and balance of forces needed for raising the armed forces to a new level, he said.According to the commander, the new Russia-US treaty on the reduction of strategic offensive arms (START) permits Moscow to design new strategic arms. The agreement is still to be ratified by both countries. The cuts in the number of warheads and delivery vehicles envisioned in the treaty will not affect the RVSN's ability "to ensure nuclear deterrence," Interfax quoted Karakaev as saying. The agreement, in particular, does not prohibit the modernization and replacement of strategic offensive weapons, including the development of new types and kinds of weapons. The main criteria for cutting strategic offensive weapons are maintaining the nuclear balance with the US, as well as nuclear deterrence guarantees, the commander explained. The RVSN group has already been reduced through decommissioning expired intercontinental ballistic missiles. But as many existing missile systems have been kept on combat duty as possible, Karakaev noted. The modernization of the weapons potential is continuing, he said, adding that the plan is based on the New START treaty. Russia will also keep for 15 more years RS-20V Voyevoda (SS-18 Satan) intercontinental ballistic missiles, Karakaev told reporters. The extension of service life of these missiles, described as "the world's most powerful" will keep them until 2026, he said.  Meanwhile, another regiment armed with the Topol-M ICBM (SS-20 Sickle) will soon commence tests and begin combat duty, the commander said. The transition of the regiments to silo-based Topol-M systems will continue in 2011.Another task for the Strategic Nuclear Forces is introducing new road mobile RS-24 Yars ICBM system. It is capable of carrying up to four nuclear warheads and is expected to replace the MIRV missiles of previous generations – RS-19 and RS-20.