Regional heads in North Caucasus to heed Council of Elders' advice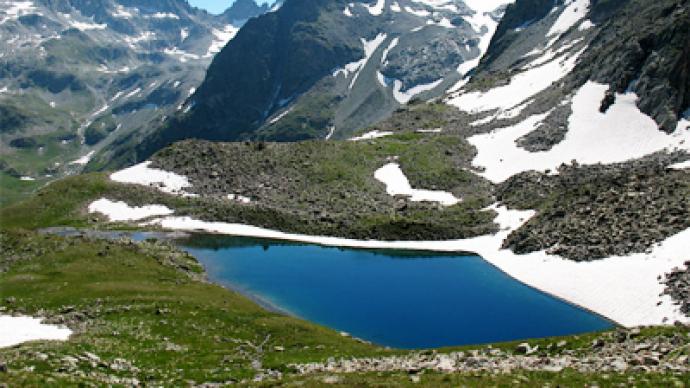 Prominent public figures will join new public structures to help solve pressing social problems and distract youths from militants' promises.
Councils of Elders will be created in all North Caucasus national republics and the Stavropol Region. Wise and authoritative men will be able to advise and make recommendations to heads of regions. Presidential envoy Aleksandr Khloponin has discussed the organizational tasks with candidates who could join the North Caucasus Federal District's council. Khloponin met with representatives of five national republics. Gadzhi Dzhabrailov represented Dagestan, Mussa Dudaev came from Chechnya, Vyacheslav Lagkuev – from North Ossetia. Zhamal Attaev, represented Kabardino-Balkaria and Inal Gashokov – Karachayevo-Cherkessia. The federal district also includes the Republic of Ingushetia and the Stavropol Region. Their candidates are Shakhangirey Poshev and Archbishop of Stavropol and Vladikavkaz Feofan.The decision to establish the Council of Elders as a consultative body within the framework of the district's Public Council was taken in December 2010. Organizational and social issues, however, were not the only focus of the conversation. Candidates to the district's council were concerned about the absence of "one national idea" that could unite all citizens regardless of their ethic origin. Khloponin stressed that all people in Russia, including in the North Caucasus, should know the state language well and the constitution. "If we know and observe laws, firmly demand that they are strictly observed, many of our problems will disappear," he noted. According to the envoy, only results of the council's activity may confirm its status in every region. One of the most important tasks of the new body is to influence public sentiments in the North Caucasus republics where many young people are attracted by ideas disseminated by armed militant groups.Khloponin raised this problem again at the meeting with local media executives on Thursday. Currently, up to 1,000 militants may be active in the North Caucasus, the envoy said. Another problem is that the militants' average age has dropped to 18 over the past three years. "Robin Hood spirit" is one of the reasons encouraging young men to join militants' ranks. The "Robin Hoods" use Islam as cover to commit crimes, Interfax quoted Khloponin as saying.Among the other main factors that fuel the militants, the envoy listed lawlessness and the ambition of businessmen to redistribute property in the North Caucasus.
You can share this story on social media: