EU's Nobel Peace prize 'unexpected and strange' – senior Russian MP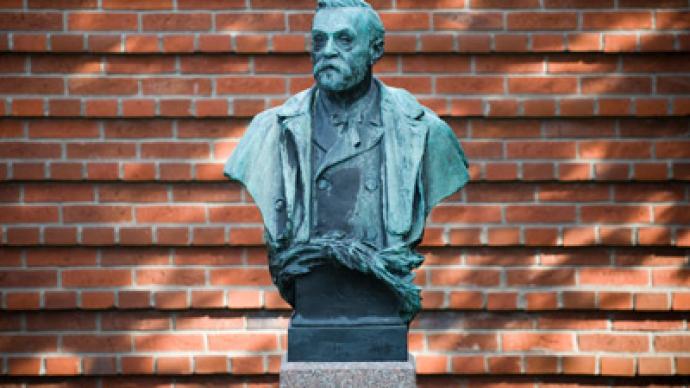 Giving the Nobel Peace Prize to an economic and political block with just a secondary role in peacekeeping is a strange step, says the MP in charge of CIS relations.
"Apparently, someone decided to curtsey to Brussels," said State Duma deputy and PACE vice president Leonid Slutskiy. "To put it mildly, this was unexpected and non-standard," the Russian Politician added. Peacekeeping is at best a secondary aspect in the EU's activities, he said.Slutskiy went on to explain that the European Union is first of all an economic institution with objectives of political integration, but peacekeeping hardly ranks high on the union's agenda. "I would not speak of any major peacekeeping operations under EU coordination," he noted.Therefore, the gesture bears a complimentary if not to say political character, the Russian parliamentary told reporters. Some Russian Human Rights activists also said that the decision to give the Peace Price to the EU was wrong. "I wonder how they intend to take the EU's picture as the Nobel Prize winner and how the prize will be handed to the EU," said Lyudmila Alekseyeva of the Moscow Helsinki group. The 85-year old veteran of the Human Rights movement added that in her view it was more understandable to give the award to the political prisoners in Iran or maybe to some Russian public figure.Alekseyeva herself was reportedly nominated for the 2012 Nobel Peace Prize together with the Belarus rights activist Ales Bialiatski, but she made clear she had not been offended by the prize announcement.Another possible 2012 Nobel Peace Prize nominee from Russia, the head of the Civil Assistance Committee Svetlana Gannushkina, said straightforwardly that she was disappointed by the committee's decision. "The award has been depersonalized to such an extent. It has been given to a state, bureaucratic structure," Gannushkina said. "This is just laughable," she added. On Friday the Nobel Committee awarded the $1.2 million Nobel Peace Prize to the European Union. The 27-nation organization was awarded the prizing for its historic role in uniting the continent" and its contributions to the advancement of peace and reconciliation, democracy and human rights in Europe.
You can share this story on social media: