Russia named among 6 nations to skip Nobel Peace Prize ceremony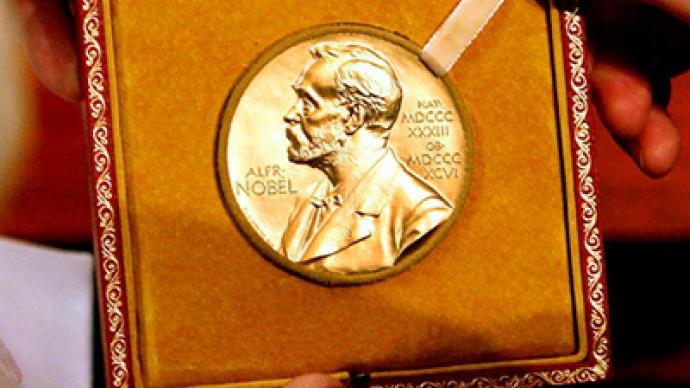 Russia will not attend the December 10 ceremony in Oslo for this year's Nobel Peace Prize winner, jailed Chinese dissident Liu Xiaobo, the Norwegian Nobel Committee has reportedly said.
Five other countries that have declined to attend the event without specifying a reason are Kazakhstan, Cuba, Morocco, Iraq and China, the representatives of the Norwegian Nobel Committee told reporters on Thursday. 16 more countries have not replied to the invitation, while 36 ambassadors are likely to attend the ceremony.Russia's ambassador is not expected to be in Norway at the time of the ceremony, the embassy's press service said, ruling out any "political motives" and possible pressure by China.Human rights activist Liu Xiaobo is serving an 11-year sentence for an alleged appeal for reforms in China.So far it is also unclear if this year's prize will be handed out at all. No representatives of the dissident's family are expected to attend the ceremony and receive the 10 million kronor ($1.4 million) award. Earlier, the Nobel Prize Committee expressed hope that the Chinese authorities would allow the dissident's wife, Liu Xia, to travel to Oslo and accept the prize. She has reportedly remained under house arrest since Liu was announced the winner last month.
Sergey Borisov, RT
You can share this story on social media: