Russia instructs 'Foreign Agent' NGOs to report spending quarterly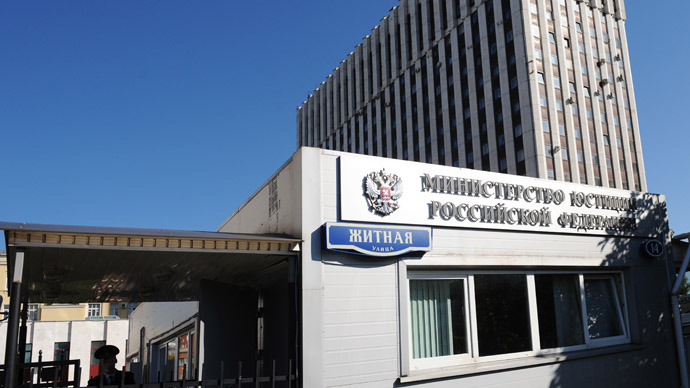 The Russian Justice Ministry has published an order for all NGOs that register as foreign agents, telling them to detail the spending of their funds every three months.
The ministry also instructs those groups with foreign agent status to prepare reports on their activities and management every six months and a full audit of their accounting books once a year.
So far, no organization has registered as a foreign agent in Russia even though the corresponding law came into force in November last year. This year the authorities launched a major inspection throughout the country and the prosecutors and the Justice Ministry now claim that 18 groups must receive the status.
The NGO audit is still underway.
This decision only led to protests from the groups who said that the inspection was ill-founded and any foreign sponsorship had taken place before the law came into force.
International organizations and rights groups, as well as foreign governments, have criticized the Russian Law on Foreign Agents as such, saying that it can be used as means of pressure and lead to underfunding of Russian rights organizations.
Russian sponsors of the law, including senior officials, replied that the law simply required the activists to clearly indicate the sources of their funding in order to better inform the public. The Russian side several times emphasized that no organization can be closed under the existing law.
President Vladimir Putin said in a recent interview with the German broadcaster ARD that the number of foreign-funded non-governmental organizations operating in Russia amounted to 654. He also said that these organizations received 28.3 billion rubles, or almost $1 billion, from their foreign sponsors in just four months that passed after the adoption of the Foreign Agents Law.