Nephew of Kyrgyz ex-president jailed for 10 years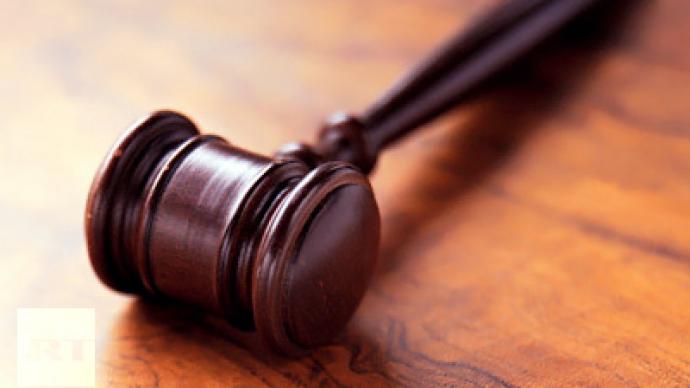 A military court in Kyrgyzstan has sentenced a nephew of the ousted Kyrgyz leader Kurmanbek Bakiyev to ten years in prison over inciting ethnic tensions.
Sanzhar Bakiyev has been found guilty of participating in and organizing deadly mass riots in Kyrgyzstan in June, 2010, as well as of illegal weapons possession and attacking public authorities. He is to serve his sentence at a high-security prison. Prosecutors had pushed for a 25-year sentence for him.Sanzhar Bakiyev is the son of Zhusup Bakiyev, brother of the Kyrgyz ousted president. Sanzhar was detained late in June for instigating the violence that erupted between Kyrgyz locals and ethnic Uzbeks in the southern city of Jalal-Abad. He pleaded guilty after the arrest.Several days of ethnic clashes in Jalal-Abad left more than a hundred people dead and more than a thousand wounded. The unrest spurred there soon after the clashes hit Osh, another Southern Kyrgyz city, in which dozens people were killed and hundreds wounded.The nephew of Kurmanbek Bakiyev is the first member of the ex-president's family to be sentenced by a Kyrgyz court over the ethnic unrest. Ahmat Bakiyev, the brother of the ousted president, was detained in July on similar charges and is now awaiting trial.Kyrgyz authorities blame the ousted leader Kurmanbek Bakiyev and some of his relatives for the deadly riots that happened in Kyrgyzstan after Bakiyev's regime was overthrown in April, 2010. The ex-president and his son, Maksim Bakiyev, another man on the wanted list, fled the country the same month. Kurmanbek Bakiyev is now staying with his family in Belarus. Maksim Bakiyev, who allegedly financially backed the riots in Osh, received asylum in the United Kingdom in June. The temporary government of Kyrgyzstan issued an international arrest warrant for him, charging him with fraud. In October, 2010, Kurmanbek Bakiyev was charged in absentia with complicity in the mass shooting of peaceful demonstrators in 2002.
You can share this story on social media: