Opposition blogger Navalny to run for Moscow mayor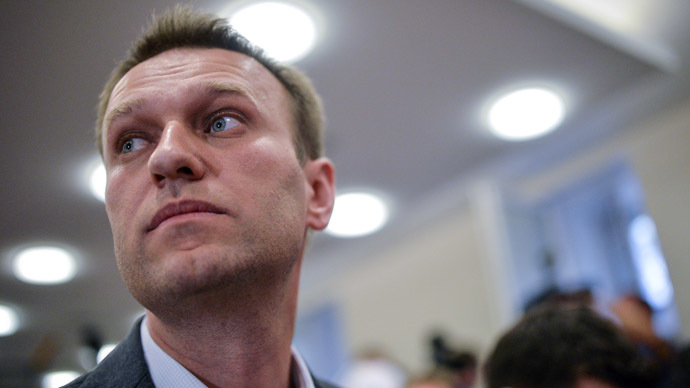 Anti-corruption activist Aleksey Navalny has become a candidate for Moscow mayor's office. The elections will take place in September and will become the first mayoral elections in the Russian capital in 10 years.
The Central Election Commission confirmed Saturday that Navalny had registered as a mayoral candidate. Navalny has been nominated by the opposition Republican Party of Russia (RPR-Parnas). On Friday, he was chosen as the only candidate from the party with 88 voices out of the party's 98 Moscow delegates.
As Navalny will be balloting as a party member, he won't be obliged to collect 73,000 voters' signatures, but will have to obtain the signatures of 110 municipal deputies of the City of Moscow.
The opposition blogger has become the sixth candidate for Moscow mayor. Among the first five there are several businessmen, lesser-known politicians and a rock musician.
Leading Russian economist Sergey Guriev, a former dean at the New Economic School who fled the country in April, has agreed to write an economic program for mayoral candidate Navalny.
In his keynote speech Navalny maintained that decentralization of public authority is priority task of his program. He also promised to fight inappropriate spending of budget funds and to increase the quality of the municipal health program. In addition, he also promised to further develop housing and communal services and to achieve "the real solution to migration problems."
Anti-corruption blogger Aleksey Navalny is currently attending court hearings, charged with embezzling state funds. He has pleaded not guilty, claiming the case is "politically motivated."
The early Moscow mayor elections will take place on September 8, while previously they were set for 2015. Acting Mayor Sergey Sobyanin, appointed to the position by then-Russian President Dmitry Medvedev in 2010, resigned on June 5 in order to force an early election, with hopes to return to the post as an elected, not appointed, mayor. President Vladimir Putin accepted his resignation and appointed him interim mayor.
Sobyanin is considered the leading candidate for the election.

You can share this story on social media: