The Caucasian candidate: days of NATO in Georgia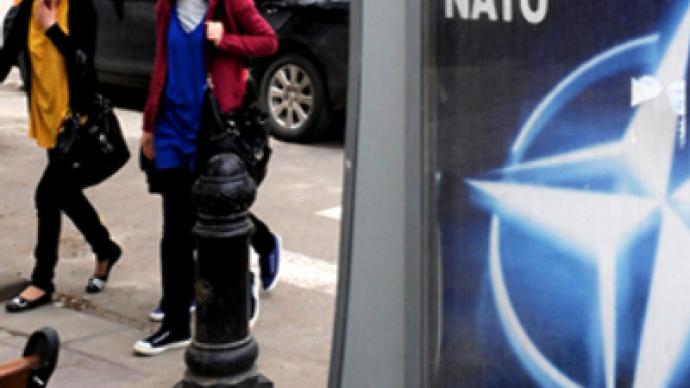 Georgians are in for a week of all things NATO. Starting on Monday, days dedicated to educating the Caucasian nation about the Alliance, kick off in the country. It is the third time Georgia has held such an event.
As with previous years, the "days of NATO" are organized by the Alliance itself, with the help of the Georgian Information Centre on NATO, and are supported by the Georgian Ministry of Integration into European and North Atlantic Structures.
The organizers seem to target primarily the younger audience. Most of the events – talks, speeches, and information booths – will be held at schools and universities across the country.
Representatives of the organization, as well as diplomats from NATO member states are expected to visit the country during the week. As yet there is no public confirmation of who will visit.
The event is designed to introduce the population to the Alliance, organizers say. Last year, Robert Simmons, NATO Secretary General's Special Representative for the Caucasus and Central Asia, headlined the event.
He called the week an "important event" in the NATO-Georgia calendar each year. "It provides an excellent opportunity for the Georgian people to learn more about NATO-Georgia relations and the new policy initiatives at NATO," he added.
NATO membership is one of the main slogans, under which Georgian president Mikhail Saakashvili is carrying out his external policy.
The organization's Secretary General, Anders Fogh Rasmussen, said that the North Atlantic Alliance is going to expand its cooperation with the former Soviet republic. Addressing Georgian MPs during his visit to Georgia earlier this month, the organization's chief stated that "the 2008 Bucharest summit decision still holds good today, and Georgia will become a NATO member."
A NATO Liason office was opened in Tbilisi during Rasmussen's visit, which the NATO chief said should further cooperation between the Alliance and Georgia. At the same time, he once again stressed the importance of reforms, which Tbilisi should undertake before being admitted into the Alliance.
Member of the opposition, Petre Mamradze, believes though the events are pure formality, since, in his opinion, NATO is no longer interested in integrating Georgia.
"The West has had an opportunity to see that Saakashvili is imbalanced, unpredictable, and unstable," says Mamradze. "If he's given a chance to enter NATO, he'll try to start another conflict with Russia, and will draw NATO into it, as well."
Irina Galushko, RT
You can share this story on social media: