Push on or push off, NATO tells Georgia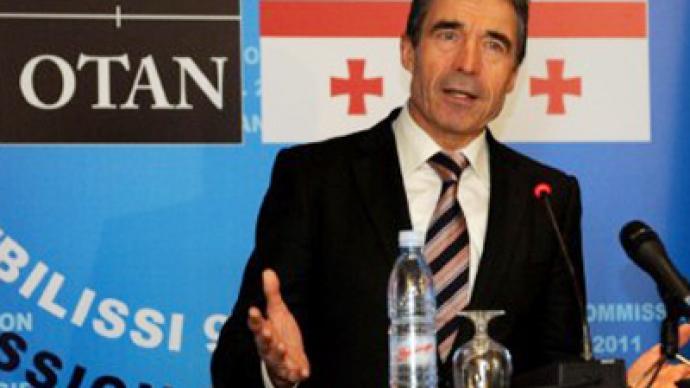 To become a NATO member, Georgia should intensify its political and military reforms, NATO Secretary General Anders Fogh Rasmussen has stated on a two-day visit to Tbilisi.
"Since the Bucharest summit, Georgia has become a lot closer to NATO, but there is still work to be done," Rasmussen announced, speaking at Tbilisi University. During the 2008 NATO summit in Bucharest, Georgia was not invited to the alliance's Membership Action Plan for the same reason. The NATO leadership judged the country not ready to join, and suggested a series of reforms to comply with the alliance's requirements.Today, NATO still wants deeper changes. "Further reforms will be a ticket to membership," the NATO chief told reporters on Thursday. He added that reforms are a difficult process and do require time, patience and will. In this regard, he noted the importance of the forthcoming parliamentary and presidential elections in Georgia in 2012 and 2013, which should, he stressed, be "free and fair".Anders Fogh Rasmussen added that elections are not the only proof of genuine democracy. It also manifests itself through respect for ethnic minorities, freedom of expression, a fully independent judicial system and strong civil society. Among other issues, Rasmussen reiterated NATO's position on the republics of South Ossetia and Abkhazia, whose independence the alliance does not recognize. At the same time, he praised Georgia's pledges not to resort to force and called for dialogue.