ROAR: "Work on AMD may help Russia"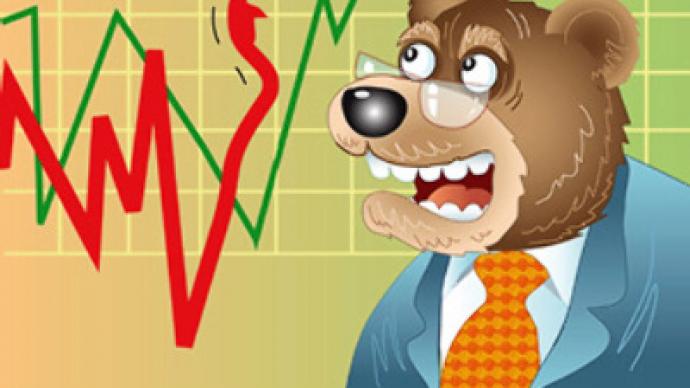 NATO's secretary general has called for the integration of Russia's and the alliance's anti-missile defense systems. Russian analysts consider this proposal interesting, but believe it will be very hard to fulfill.
Anders Fogh Rasmussen's statements made in his keynote speech on September 18 are part of a "complex correction" of views concerning international security and related to Russia, said Dmitry Orlov, general director of the Agency for Political and Economic Communications. US President Barack Obama's decision to shelve the AMD system in Europe and Rasmussen's statement are linked, he told RBC daily.
"In fact, the US and NATO are proposing to Russia a pragmatic dialogue and refusal of confrontation based on ideological stereotypes," Orlov said. The need for change became obvious a year ago, "when NATO tried to exert pressure on Moscow in connection with the operation to force Georgia to peace, but failed," he added.
Aleksey Makarkin, vice president of the Center of Political Technologies, also noted that Russian-US relations became more complicated after a conflict in Georgia, but now "a new ground for dialogue is emerging."
He stressed that the statement of NATO's general secretary on widening cooperation with Russia was made "against a background of delaying Georgia's and Ukraine's entry into NATO." This irritant has not vanished, Makarkin told Gazeta daily. At the same time, it "will not be important in bilateral relations in the near future," he added.
Makarkin said that building a united system of missile defense "is possible", but predicted difficulties. First of all it is unclear "who this missile defense system will be aimed at," Makarkin told Gazeta. "If at Iran, then Russia will have to decide if it is ready to take part in this and if it considers it possible to spoil relations with Iran for itself," he said. "Much will depend on concrete conditions, including that concerning Russian-Iranian relations," he added.
The proposal to build an integrated AMD system had been put forward before. Russia did it in 2001-2002, Anatoly Tsyganok, head of the Military Forecasting Center, told Gazeta daily. However, later Americans began to make agreements with Poland and the Czech Republic about missile defense, he added.
Now, Washington needs a new system, Tsyganok said. "Americans keep saying that cruise missiles are the main threat to them," he noted. But now they understand that "neither Iran nor Israel will have long-range missiles in the next eight or nine years," he added.
Sergey Kortunov, head of Department of World Politics at the Higher School of Economics also noted that Moscow and Washington held talks about building a linked missile defense back in 1990s. "Then this idea failed because we did not reach an agreement about who should manage the system," he told the Baltic Information Agency. "Americans made it clear that they wanted to call the shots, and Russia, of course, did not agree."
It is not ruled out that the two sides will try to come to an agreement again, but it is unlikely that the integrated missile defense will be built, Kortunov stressed. He said he was pessimistic "because there is no trust between our countries."
Aleksey Vlasov, deputy dean of History Faculty at Moscow State University, agrees with this view. Making such "revolutionary" statements NATO and the US are only trying to assess the reactions of Russia, Europe and Iran to new Washington's policies, he said.
"It is premature to speak about the resetting of relations between Moscow and Washington," Vlasov told the same agency. "Americans will show their true face only after they analyze reactions to their actions," he added.
Thus, it is senseless to speak about linking up AMD systems, Vlasov noted. He asked: "If we unite with America [in this], who will we defend ourselves from?"
Linking up the missile shields of Russia and NATO "is impossible in principle," because Russia and the US have different capabilities in this issue, Anatoly Utkin, director of the International Research Center at the US and Canada Institute, believes. "America began creating missile defense back under Reagan," he noted.
"The United States has elements of missile defense in California and Alaska," the director added. "We have good missiles, but we do not have a missile defense system," Utkin told the Baltic Information Agency. "What integration can one speak about?" he asked.
Obama announced shelving the missile defense plans for Europe soon after talks with the Russian leadership. However, Ruslan Pukhov, director of the Centre for Analysis of Strategies and Technologies, believes "it is obvious that Moscow's opinion on the issue of missile defense was not the main one [for the US]." Barack Obama took into consideration taxpayers in America and showed Iran that "he does not want to stifle it," the analyst added.
The Democrats in the US "are skeptical about the missile defense system, considering it a squandering of taxpayers' money," Pukhov told Noviye Izvestia daily. During his campaign, Obama said the defense system should "prove its effectiveness," Pukhov stressed. Another factor was a lack of money, the analyst added.
The main outcome of Obama's decision is the overhaul of relations between the US and their allies in Europe, Pukhov believes. Czech and Polish elites "have struggled with Russians for 15 years," he added. "This helped them to get assistance and privileges from the US," he added. "Now the US has understood that they need puppets, not allies," he said.
Observers are considering what price Russia will have to pay for the US decision to shelve the shield in Europe. Many say Washington expects Moscow to make concessions on the Iranian issue.
However, Aleksandr Pikaev, deputy chairman of the center of the Committee of Scientists for Global Security, said that Americans "will speak directly with Iranians on October 1 during the talks in the four plus one format." In this situation, it is inappropriate to speak about "Russia's payment" for the US decision, he told Gazeta.ru website.
Echoing the views of his colleagues, Pikaev said that the idea of creating a united or coordinated missile defense system of Russia and NATO was not new. "It would be possible to speak about united AMD directed at southern regions of Eurasia and regions where NATO and Russia could conduct joint peacekeeping operations," he said. Russian radars in Gabala, Azerbaijan and Armavir may be used for this, the analyst added.
So far, Russia, in response to "concessions" from the West, is only ready to abandon its "unrealized threats," Kommersant wrote. One of them is the deployment of Iskander missiles in Kaliningrad region.
"The overhaul of the AMD shield project is the US's internal affair," a source in the Russian Foreign Ministry told the newspaper. "At the most, we can abandon countermeasures that we had announced," he said.
Mikhail Margelov, the chairman of the Federation Council's Committee on International Affairs, told the paper that Russia had already made a concrete step concerning transit to Afghanistan. "So far NATO is answering with words, even constructive ones," he noted. "It is premature to speak about new initiatives," he added.
Some analysts, however, are certain that the work on a joint project in missile defense field is absolutely possible. "America needs Russia as a strategic partner in solving the difficult issues of the Middle East," Channel One TV quoted Aleksandr Rahr, director of the Russian/Eurasia Program of the German Council on Foreign Relations, as saying.
Russia now may also come to an agreement with the West about building a new European or Euro-Atlantic architecture of security, Rahr said. "And joint work on the missile defense may be a basis for this architecture," he added.
Sergey Borisov, RT
You can share this story on social media: