Foreign forces behind Muslim cleric murder – MP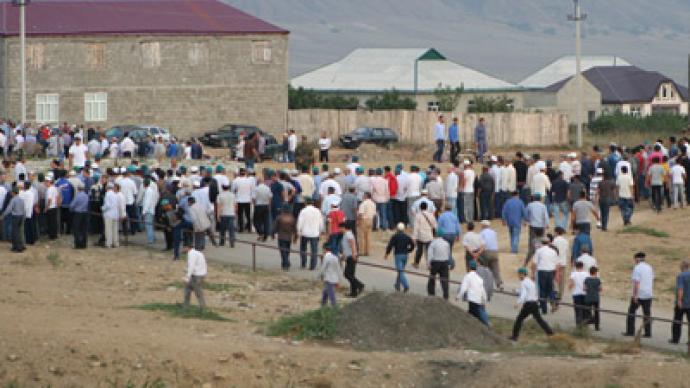 A Russian State Duma deputy is suggesting the murder of a Muslim leader from the Russian Republic of Dagestan was organised to distabilize the country and incite inter-religious conflict.
Liberal Democratic Party MP Yaroslav Nilov says, "There is an ongoing fight against Russia. [The killing of Sheikh Said Afandi] it is one of the attempts to stir up a conflict between religions."
Nilov is the chairman of the State Duma Committee on Public Associations and Religious Organizations, and says the situation is being whipped up from abroad for geopolitical reasons. He told Interfax that some foreign special services and "world decision-making centers" are financing and using radicals in Russia.
"Certain individuals who promote radical Islam get sufficient financing for undermining activities," Nilov pointed out.
Sheikh Afandi, the leader of the Sufi Muslims in Dagestan, and six of his followers were killed on Tuesday by a female suicide bomber who blew herself up in his house in the village of Chirkei. Investigators consider Afandi's religious activity as the primary motive for his death.
Following the tragedy, State Duma Speaker Sergey Naryshkin called on people and law enforcers not to give in to provocations in connection with the sheikh's murder.
The terrorist attack became "a blow to the spiritual foundations of the state and believers' feelings," he said. "All together, law enforcement agencies and ordinary citizens should – within the framework of the law – suppress any encroachments upon or faith and people who defend its ideas," the Duma chairman stressed.
Sheikh Ravil Gainutdin, Chairman of the Russian Council of Muftis, says the murder of the theologian may lead to bloodshed in the republic.He said he is concerned this terrorist attack may put an end to the "process of dialogue between Muslims, which has just begun," cites Interfax.
"Dagestan people now need a lot of strength, wisdom, and God-fearing to keep the situation in a legal realm, prevent a civil war, and prevent conflicts from dividing Dagestan's society," he underlined.