Moscow urges real nuclear security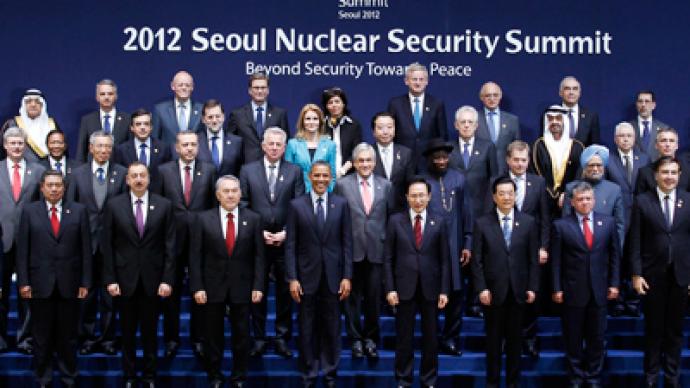 Russia has called for a joint international effort to fight the very real threat of nuclear terrorism in the world. The statement is part of a memorandum released at the Seoul Nuclear Security Summit.
"We are concerned with the fact that the Convention on the Physical Protection of Nuclear Material and amendments to it, as well as the Convention for the Suppression of Acts of Nuclear Terrorism, have not yet become universal legal tools," the memorandum states.
This makes it virtually impossible to efficiently control the illegal export of nuclear substances and materials, the document reads.
Russia also expressed its support for IAEA activities "aimed at assuring physical and nuclear security in the world," noting that Moscow, in turn, has been providing help to those countries willing to develop peaceful nuclear energy. In the latest development, Russia plans to organize, together with the IAEA, a seminar for nuclear specialists from such countries.
Moscow has also offered help to all interested states in equipping border check points with the electronic system used to detect nuclear trafficking.  The system has been utilized in Russia for the past 15 years.
You can share this story on social media: