Calls for Moscow legislature dissolution over parking fines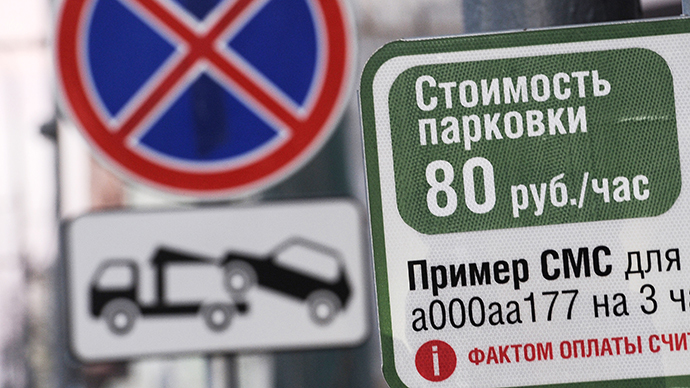 Activists from a popular motorists' group have asked the Moscow mayor to dissolve the city Duma after the Russian Supreme Court recognized as invalid the recently approved bill on increased fines for illegal parking.
The move was initiated by the Blue Buckets movement – a relatively young, but popular and well-known group that appeared in 2006-2007 during protests against bureaucracy and officials' privileges.
Members of the group taped toy plastic buckets on top of their cars, imitating the blue flashing lights used by civil servants – hence the name. In 2010, the group went official and broadened its activities to the general protection of the motorists' rights and interests.
From the very beginning the activists embraced internet technology, using blogs for PR purposes and social networks for protest coordination.
On Thursday the Blue Buckets posted an open address to Moscow Mayor Sergey Sobyanin, asking him to dissolve the city legislature for approving a bill increasing fines for illegal parking within city limits. The authors of the letter quoted the city regulations that allowed the mayor to sack legislators for passing the bills which contradict federal laws.
Simultaneously the activists sent a letter to the speaker of the Moscow City Duma, Vladimir Platonov, asking him to raise the question of impeachment for the mayor who signed a bill that contradicts the federal legislation into law.
In October 2012, the Moscow Duma passed - and the mayor signed into law - a bill introducing fines for violating the rules of municipal parking lots (1,500 rubles, or about US$45) and for parking with a dirty or unreadable license plate (2,000 rubles). The move came as part of the city administration's efforts to tackle the increasingly complicated traffic situation in the growing city.
Unsurprisingly, the move was immediately opposed by the public. One angry citizen, who happened to be a professional lawyer, contested the bill in the Supreme Court.
The process was lengthy and included several appeals, but eventually the Supreme Court Collegium ruled that the new Moscow bills contradicted federal legislation and ordered the city authorities to correct the situation within a six-month period.
The verdict was issued in June 2013 and as this term has already expired, the Blue Buckets decided to act.
It should be noted that throughout the process Moscow authorities have claimed that the fines recognized as unlawful had never been applied. However, at the time the Blue Buckets launched their latest campaign, the law containing these norms remained listed on the official city website.
You can share this story on social media: