Moscow legislature to approve ban on sex propaganda to kids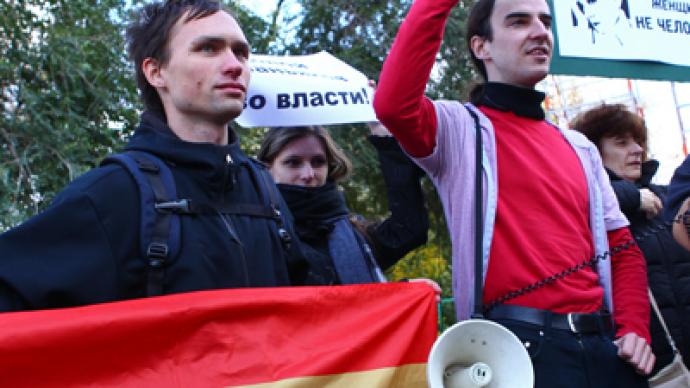 The speaker of the Moscow City Duma has promised that the Russian capital will have its own law against propaganda relating to any form of sexual relations with those below the age of consent.
"Such a law banning the propaganda, not only of non-traditional, but of any sexual relations to the underage, must exist in Moscow. We should work on this," the chairman of the Moscow City Duma, Nikolai Platonov, said after a roundtable dedicated to the ban on propaganda of homosexuality, bisexualism and transgender aimed at children.The politician added that in his view a similar law must also exist at a federal level."It is a pity that lately this problem has become a line of struggle between the people of traditional and non-traditional sexual orientation," Platonov added. As the roundtable took place in the Moscow Duma, police deployed additional forces to the building awaiting protests and possible provocations, but everything went ahead without difficulty.Russia has begun an active campaign against gay propaganda this year. A special law was approved and signed into force in St. Petersburg, prompting a group of parliamentarians to suggest approving a similar law on a nationwide scale. Two people have already faced charges in St. Petersburg for displaying a poster reading "being gay is normal" in the street near a kindergarten, but the court session over their case has been postponed several times. Russian and foreign gay rights communities have subjected the St. Petersburg law to severe criticism, with one activist suing the St. Petersburg MP who defended the bill over damages to his honor and dignity.
You can share this story on social media: