Moldovan leader rushes to resign from "immoral" presidency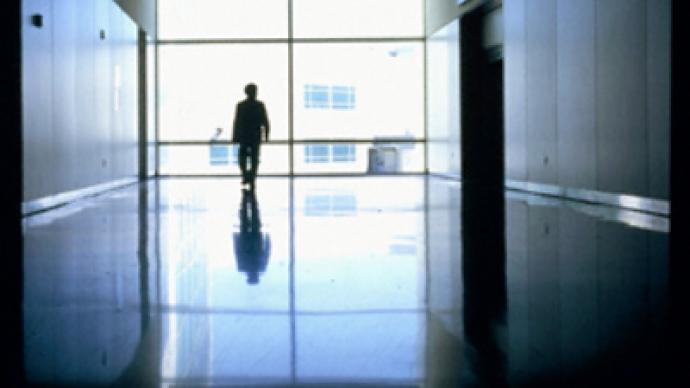 Moldovan President Vladimir Voronin has confirmed that he will step down. He says he has "neither the moral nor political grounds to simply continue performing this high state function."
Voronin, who is also the Communist Party leader, claims he wants to remain an ordinary MP. He was eloquent in explaining his decision:
"I, as chairman of the party, am not going to continue holding this quite dubious and ambiguous post of acting president at this moment, which is critical to our Motherland and our party," Voronin told a session of the Communist Party's forum on Wednesday.
He added that he "resolutely refuses to accept the path other politicians want the country to follow."
"That is why I am moving to parliament as an ordinary deputy in order to be together with my party and my faction," he said.
Voronin was elected a member of parliament in the July 29 election.
Meanwhile, Vlad Filat, one of the leaders of Moldova's ruling coalition and head of the Liberal Democratic Party, made it clear that Voronin in fact has to resign by September 14, according to the existing legislation in the country.
The law prohibits combining the office of parliament deputy with any other job and sets the deadline of September 14 for deputies to either keep their parliamentary seats or give them up for other jobs, and so Voronin must resign either as president or as a member of parliament by that date, Filat noted.
"The powers of President Vladimir Voronin expired on April 7, and it was his duty to announce his resignation after he was elected deputy at the elections of April 5. He didn't do this. Now he has become a deputy again [as a result of the July 29 elections], and this means he must resign as president," he explained.

These recent developments have added to the current political deadlock in Moldova. The Communist Party, which had been ruling the country for eight years, lost the majority in the latest election, having won only 48 out of 101 mandates in Parliament.
The four parties opposing the Communists (the Liberal Democratic Party. the Liberal Party, the Democratic Party and the alliance "Our Moldova") won 53 mandates. They formed a coalition which made it possible for them to have the Parliamentary speaker elected. However, the Communists didn't take part in electing the speaker and appealed in court against the coalition's decisions.

And on Wednesday, Moldovan Prime Minister Zinaida Greceanîi, Communist Party member, ignored the invitation of the coalition to make a report on the social-economic situation in the country and didn't turn up in Parliament. She attended the Communist meeting instead.
You can share this story on social media: