Opposition leader swears at journalist on air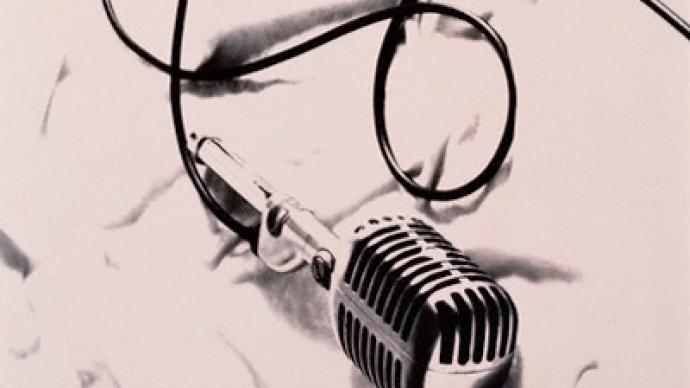 A live TV interview with the liberal party, Yabloko, chair Sergey Mitrokhin has ended with a scandal as the opposition leader became too emotional over being called a "political corpse" and told the journalist to get lost, but using the f-word.
The relatively peaceful conversation on political matters between Mitrokhin and Aleksandr Yakovlev on Komsomolskaya Pradva (KP) TV suddenly reached boiling point when the young journalist said that "according to what all polls and political analysts say, you have less than 1% (of supporters), you're a political corpse".In response, furious Mitrokhin tore off his microphone, swore at the journalist and left the studio. In a matter of hours, the footage became a hit on the video hosting website YouTube, gathering as many as over 260,000 viewers. The Internet users were split over the reaction of the politician. While some said in their comments that he was absolutely right, others insist that Mitrokhin – who has been in politics for years now – should have remained calm and responded with arguments rather than swearing. Later, commenting on the unpleasant incident to RSN radio, Mitrokhin said that he felt fine about it. He added though that if he could change anything, he would have made sure that his emotional outburst did not go on the air. "I don't feel sorry, really…But it was addressed to [Yakovlev] personally. Unfortunately, everyone else could hear," he said.The Yabloko leader said it was obvious that the journalist was mocking him and advocating the ruling party, or "the political elite". And when Mitrokhin noted that political elites are short-lived and cited Egypt as an example, "it made [the journalist] lose his temper".The politician said that he did not want to continue the interview and put up with the presenter interrupting him and being nervous.And that is when the "mighty and great Russian language" became the only solution.It was rumored in the media that the journalist was fired after the incident. However, the KP Editor in Chief, Vladimir Sungorkin, denied that. He told RSN that both Mitrokhin and Yakovlev should be blamed for the conflict.Russia's Public Opinion Research Center (VCIOM) is closely monitoring the political priorities of the citizens and publishes results of its surveys on its website. According to the latest poll, only 1% of the country's population would support the Yabloko party if a preliminary election was held tomorrow. Sergey Mitrokhin, 48, was elected Chairman of the Russian United Democratic Party, Yabloko, in 2008. He replaced in the post the party's founder Grigory Yavlinsky, who came fourth in the 1996 Russian presidential election and third in the 2000 vote. The party stands for greater freedoms in Russia, fighting corruption, nationalism and oligarchy.
You can share this story on social media: