Moscow wants proof NATO's 'toy is non-toxic'
Published time: 2 Nov, 2011 12:55
Edited time: 2 Nov, 2011 17:03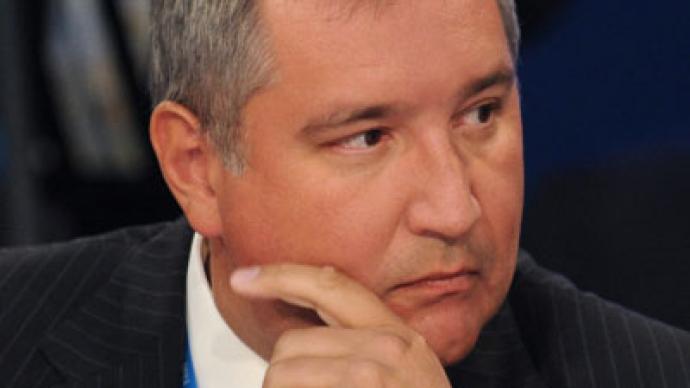 It is likely that NATO's European missile defense shield will be created without the Russian participation in the project, Moscow's envoy to the alliance, Dmitry Rogozin has said.
"We are interested in a serious step by NATO toward Russia. Since, apparently, the missile defense will be created without Russian participation, we have every right to insist that NATO's toy won't appear poisonous to the Russian Federation," Rogozin told RIA Novosti.
Earlier in October, it was rumored in the media that due to differences in approaches to the missile defense issue next Russia-NATO summit in Chicago in 2012 could be canceled. Commenting on the matter, Rogozin said that the Russian head of state must have a really good reason to set off on a trip to the US in April next year, shortly after the presidential election in March.
"There could be such motivations, but they certainly should be connected with Russian and European security. We mean that NATO should do something that would lay real grounds for a Russian president to make such a decision (to go to the summit)," the envoy pointed out.
What Moscow wants, Rogozin said, is a "certificate" that NATO's "toy" is going to be "non-toxic". If the military alliance was ready for this step, there would be something to discuss and for the president to consider.
During the Russia-NATO summit in Lisbon in November 2010, Moscow accepted the invitation to co-operate with the West in the creation of a missile defense shield in Europe. However, Russia insisted it would only participate in the project as an equal partner.
Now, almost a year on, negotiations on the matter have been stalled since the US has refused to provide legally-binding guarantees that the system will not be targeted against Russia. In addition, Washington has failed so far to explain what role exactly Russia would play in the project rather than being a passive observer and exchanging information.
According to Rogozin, NATO is only a fig leaf for "a missile defense umbrella that says 'Made in USA'". The European members of the organizations would have "neither a button nor a finger to press it with." That is why Russia continues to insist on guarantees exactly from the American side.
On Monday, Russian Foreign Minister Sergey Lavrov said that the fact that the American side ignores Moscow's ideas "makes us think that our partners are not sincere in full."
"This runs counter the agreements, which were concluded at the Russian-American bilateral summits and within the Russia-NATO Council summit, including the summit in Lisbon, saying we will work jointly," he pointed out, as cited by Itar-Tass.