Finance Minister Kudrin says successful economy needs political competition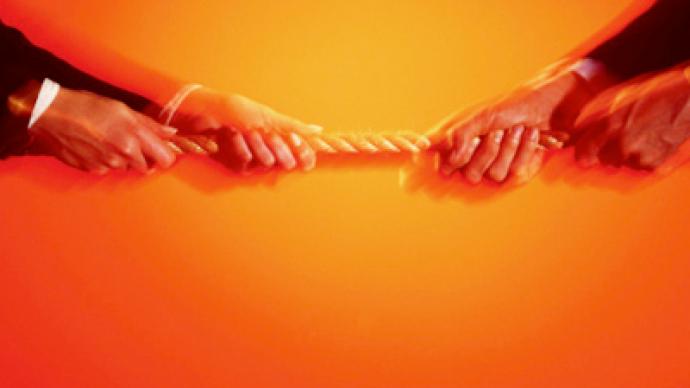 Speaking at a session of the Russian Chamber of Industrialists and Entrepreneurs, Finance Minister Aleksey Kudrin observed that free discussion and political competition were the key factors needed for economic development and modernization.
Kudrin told the assembly that the political competition was especially important for the development of the economic strategy of a nation. He added that in developed countries, economic strategy is chosen during nationwide elections when people choose the political party, the platform and the government that will perform in accordance with the platform. The finance minister also stressed that political competition was a necessary requirement for building any society and any economy. "We want more ideas and political competition in developing these solutions," Russian news agencies quote Kudrin as saying. He also said that the major driving force for the economy was private business, but the state must create the conditions for its work and the discussion of these conditions, rules and problems was vital.Kudrin also recalled that he had spoken of these issues at the economic forum in Krasnoyarsk in February this year. Back then, Kudrin said that the country needed fair presidential and parliamentary elections in order to realize the post-crisis economic policy. For this, the country needs that all major political forces to participate in the elections as serious reforms need strong approval from all groups within society. "Only this will give us the mandate needed to implement the reforms. If there is lack of confidence, we also will not completely fulfill our tasks," the finance minister said. He repeated this thesis in April when speaking to the deputies of the State Duma.  Also at the Thursday session of the Chamber of Industrialists and Entrepreneurs, Kudrin said that the forecast growth of 4.2 per cent next year and 3.5 per cent the following year are very small. "We need 30 per cent growth!" he said. At the same time, Kudrin said that the president and the government together were doing a lot to promote the modernization of Russia. Kudrin said it was wrong to present Putin and Medvedev as opposing politicians when talking about approaches to modernization. He added that the government had made possible many innovative projects and they were all tangible and working. The chairman of the Chamber of Industrialists and Entrepreneurs, Aleksandr Shokhin, said at the session that the major problem that Russian business is currently facing is lack of clear forecast for the future. "Business needs comprehensive strategy for the further development of the country. And we only see the growing contradictions between declarations and reality. Until the authorities make their choice in strategy, business will keep moving into the shadows," the official said.He also said that the Chamber prepared 13 suggestions to the state that must be brought to life before 2013. These suggestions will be passed to Prime Minister Putin, who is expected to discuss them soon with representatives of the council.
You can share this story on social media: