Russian military geared to 'modern threats, not attack'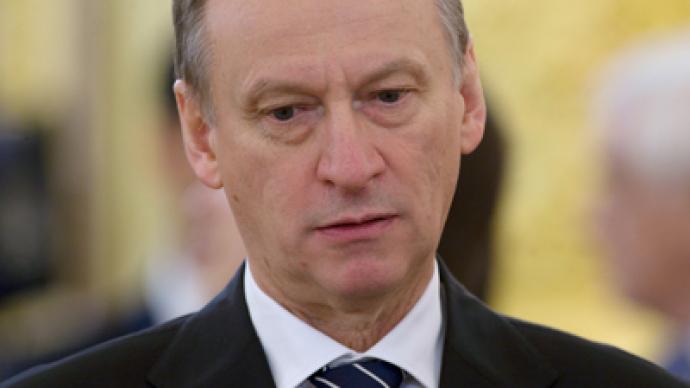 The head of the Russian Security Council says the country is upgrading its military forces to be better equipped to face modern challenges like terrorism, rather than the global standoff of the Cold War era.
Komsomolskaya Pravda newspaper asked Nikolai Patrushev about his attitude to a statement by US Director of National Intelligence James Clapper, who recently said that Russia with its nuclear arsenal was posing a mortal threat to the United States. Patrushev replied that Russia has no intention of attacking NATO countries or any other country."Our military forces must primarily carry out a deterring function, provide the country's sovereignty and peaceful life," said the head of the Security Council. He added that the financial planning of the defense sector is currently carried out in accordance with reasonable sufficiency and the capabilities of the nation's budget. The official said that the 1.8 trillion rubles (about 60 billion US dollars) spent on defense in 2011 was the absolute minimum required to ensure Russia's safety from external threats. The Russian official said that at present, the Security Council lists international terrorism and extremism as primary threats. He noted that so-called "color revolutions" – the overthrowing of established political regimes by peaceful protest – are only adding to these threats. The official also said that the current situation with Iran is difficult to predict, which also causes tensions.Patrushev told the newspaper that Russia was forced to prepare asymmetrical answers to the US plans to deploy missile defense in Europe, as Washington ignored all Russian diplomatic suggestions on the subject. The head of the Security Council said that the planned missile defense system was obviously aimed against Russia and China, though for different reasons. Patrushev said that China was an irritant for certain political forces in the US, but these same circles still had plans to break up Russia and get hold of the mineral resources of Siberia and Russian Far East. The Russian security official also said that the plans included capturing the Caspian region and transport corridors of Central Asia.The head of the Security Council also answered questions about the internal situation in the country, saying that the growing political activity of the population demonstrated that free civil society was developing, and this is ultimately good for the people. He also said that certain political figures were unhappy with the fact that all recent protests in Russia were absolutely peaceful and thus offered no excuse to accuse the authorities of repressions against the political opposition. "I would like those who are used to getting payment for their political services from abroad to understand the mood of the majority of Russian citizens, and to understand that their own attempts to destabilize the situation in Russia have no prospects. The absolute majority of the people support the gradual and constructive development of the political and economic systems," Patrushev stressed.
You can share this story on social media: