Meet the mayor, pay the price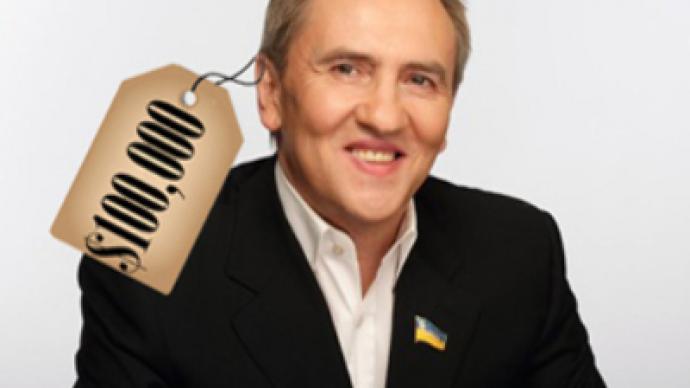 The mayor of Kiev has found a new way to boost the city's coffers during the recession, much to the dismay of some of its citizens. From now on, Ukrainians who want to meet Leonid Chernovetsky will have to shell out $100,000.
According to the mayor, the move will not only add to the capital's budget, but it will help tackle corruption among officials.
"If you want to fulfill your business plans faster just pay the sum, which is less than a usual bribe, and relax," Chernovetsky said.
"Fist you show the check which proves that you've paid for a meeting with the modest mayor, who loves grannies, and than speak about your problems," he added.
An audience with any of mayor's deputies will cost more than $11,000.
All the money will go straight into Kiev's budget.
Leonid Chernovetsky's other anti-crisis ideas have been no less shocking.
They include putting Kiev's historical buildings and monuments up for sale as well the city council's entire fleet of cars.
"The air which I and my deputies breathe will also be for sale. Everything is for sale, except conscience and honour," he said.
You can share this story on social media: