Medvedev shrugs off WikiLeaks reports, Russian media team up with site
Published time: 22 Dec, 2010 15:02
Edited time: 22 Dec, 2010 18:34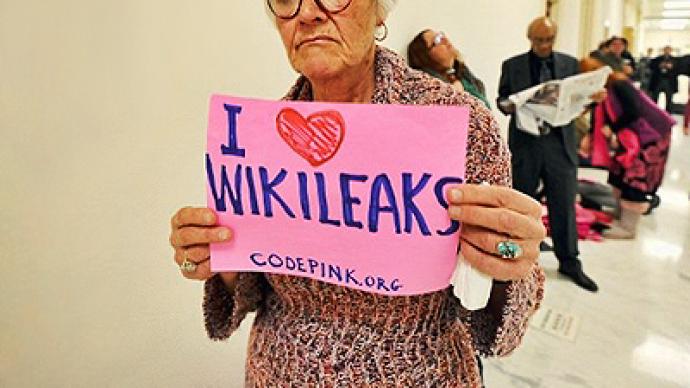 President Dmitry Medvedev says the opinions about Russia published by the whistleblowing website WikiLeaks are of no interest. At the same time, several Russian media outlets have said they are now cooperating with WikiLeaks.
Russia does not care about the evaluations of the country's internal situation given in documents published by WikiLeaks, the Russian president said while answering questions from students in India on Wednesday. He stressed that it is the real-life events in Russian politics that are important and not the diplomats' opinions that they send to their headquarters.
Medvedev also mentioned that some Russian officials from the Foreign Ministry and special services occasionally use strong language in personal communication. He said that in case these opinions become known, many Russian partners, including the Americans, would "receive a charge of emotions after reading warm words about themselves".
Also on Wednesday, Russian weekly Novaya Gazeta announced that it would cooperate with WikiLeaks. The chief editor of the newspaper and its press secretary said that representatives of the WikiLeaks portal had themselves approached journalists from Novaya Gazeta and offered direct cooperation. They also said that they were planning to work with the papers dealing with Russian issues, like corruption or crimes against journalists.
Earlier, a batch of WikiLeaks materials were published by the Russian Reporter magazine. They consisted mostly of pieces of diplomatic correspondence dealing with international affairs.
WikiLeaks founder Julian Assange said before his arrest in Britain that soon the website was planning to publish materials about Russia and China.