2012 elections top agenda at Medvedev's meeting with editors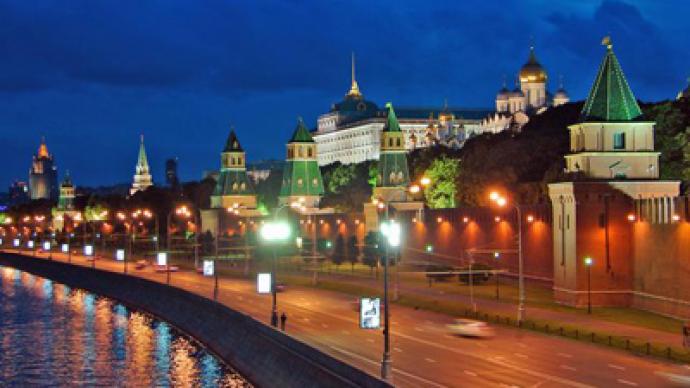 President Dmitry Medvedev has said yet again that he does not rule out running for a second term in 2012.
The president met with chief editors of the Russian mass media on Sunday. The discussion was "free and frank," Medvedev said in his Twitter account. "Met with media editors. Had a free and frank discussion. They asked me who could be elected president in 2012. I answered their question," the president "tweeted" in Russian.However, Medvedev did not reveal the details of the meeting with mass media execs, which was held behind closed doors. No specific names were reportedly mentioned during the conversation.The president has repeatedly said that he might run for the post in 2012. In an interview with Polish journalists published on Monday, Medvedev repeated that if the situation is stable and he has support from the population, he "does not rule out" running again.Both Medvedev and Prime Minister Vladimir Putin have said they would take "a co-ordinated decision" as the election draws closer. The decision will depend on the results of their work in social and economic fields, they explained.  Putin last mentioned the subject during the recent interview with CNN's Larry King. Earlier, speaking with German businessmen in Berlin on November 26, Putin said both he and Medvedev "got used long ago" to answering the question about the 2012 election.
You can share this story on social media: