Medvedev warns bureaucrats against putting off his orders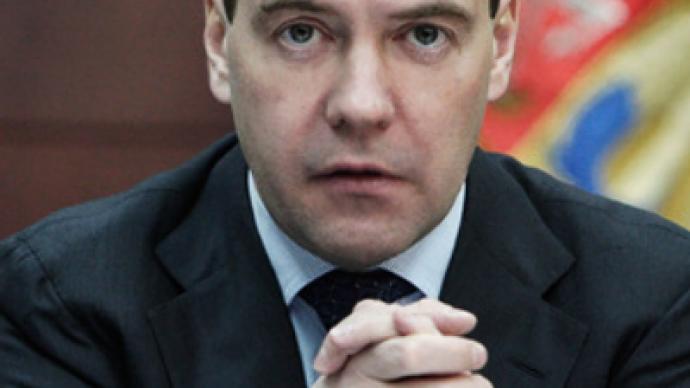 Russia's President Medvedev has criticized officials for not executing his orders and warned them that they will be punished, and may even be dismissed.
During a video conference devoted to the matter, the head of state has called the situation with implementation of his instructions "rather complicated". He said that the reports that government and organizations send to him are "not always substantial."
"Quite often they simply give runarounds," Medvedev said as quoted by Itar-Tass. "In order to meet the deadlines, our dear colleagues report that such and such has been done. However, in reality – when a case is examined – it reveals that nothing was done."
According to the president, it is understandable that some projects – like the 2014 Sochi Olympics– are quite time-consuming. In other cases, when an official asks to postpone a deadline for half a year, there is no doubt it means "a failure to implement presidential orders."
Medvedev has called on his aide Konstantin Chuichenko, the head of the supervisory body, to check the necessity for such put-offs. If it surfaces that it is an authority's noncompliance of duties is the cause, he or she should answer for that and may even be dismissed, no matter how high their rank is.
Also, the president – known for his modernization proposals – has called on members of the government and heads of regions to use the Internet to monitor people's opinion.
"Those who can use [the Internet] are modern managers. Those who cannot are not ready yet, sorry," he is quoted by Interfax as saying. "If I look through, all others should do the same. That is something I recommend not only to the government officials, but also to regional leaders."
Medvedev is the first Russian president to have a video blog and, in order to create further interaction between citizens and authorities, has pushed for the introduction of "e-government". As a result, as of April 1, Russians will be able to take care of some day-to-day bureaucracy online.
You can share this story on social media: