Russia to join Open Government Partnership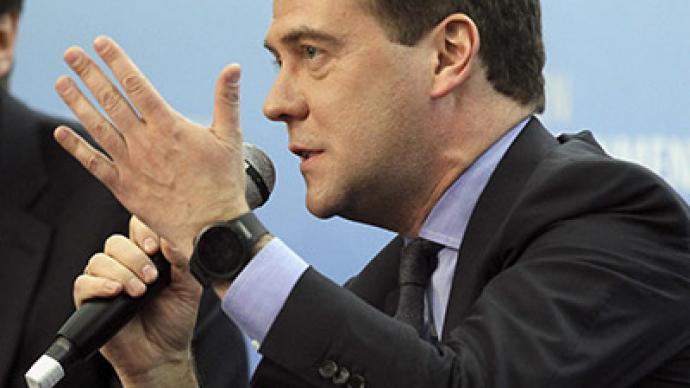 Prime Minister Dmitry Medvedev says Russia will shortly join the Open Government Partnership (OGP), which unites over 50 countries and is aimed at making the work of governments more efficient and transparent.
Moscow intends to join the partnership because "for a practical reason," rather than to become a member of yet another international organization and "be part of world shindig," Medvedev underlined. "We need it," he said. The Russian Prime Minister pointed out that Open Government is not a goal, but a mechanism – "not a perfect one yet" – that helps to complete different tasks.On Thursday, Medvedev took part in an international conference on open public administration which was held outside Moscow at the Skolkovo innovation hub, Russia's 'Silicon Valley'. The 2-day gathering brought together leading Russian and international experts, members of the government and civil activists who discussed open government mechanism and principles. The Russian Big Government (also known as open) was set up in 2011. As Medvedev's brainchild the project was launched in order to provide better interaction between the authorities and society and enable greater public control over government' actions.Some ideas by experts from the Big Government have already been put into practice both on a federal level and in the region, Medvedev told the conference. "I believe that such a system of communication is the main result of our work," he noted. Russia announced its intention to join OGP in April this year. The group voluntarily promise to become more transparent. They annually present a national action plan developed with active participation of civil society representatives. The fulfillment of obligations is controlled by OGP's independent mechanisms as well as publicly evaluated by a country's government and public activists. Russia's membership of the organization will give citizens additional instruments to influence the development of the state.
You can share this story on social media: