People should understand advantage of energy efficiency – Medvedev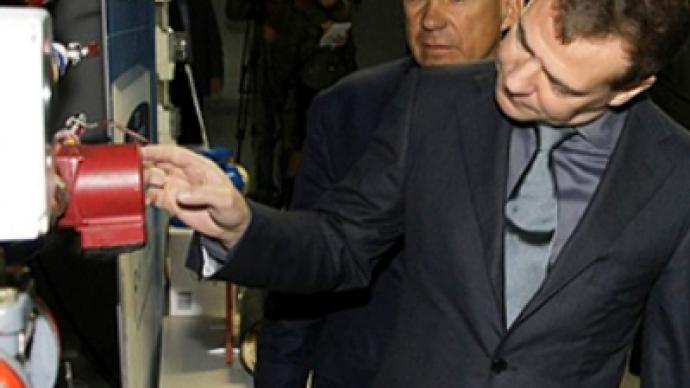 Regional programs for improving energy efficiency were the focus of a meeting of the Russian presidential commission for modernization and technological development of the national economy, on Tuesday.
President Dmitry Medvedev, who is visiting the Russian Republic of Tatarstan, chaired the meeting in Naberezhnye Chelny.
The city was chosen as the venue thanks to the local authorities' efforts in the rational use of energy resources. Some 80 per cent of apartments in Naberezhnye Chelny have automated individual heat control devices, according to Itar-Tass news agency.
In the future, energy efficiency measures should help people to economize on public utilities, Medvedev said at the meeting. Now such services are a "very sensitive issue for low-income groups and pensioners," he said. "Whoever I talked to, even in small cities, first thing people talk about is utility tariffs."
Medvedev promised to continue discussing the topic with governors. Regional authorities must also control the quality of communal services, he stressed.
The government some days ago approved a new state program concerning energy efficiency for the next 10 years, the president said. But he noted that citizens should understand that energy efficiency measures are being made to lower utility tariffs so that people can save money.
"Only in this case we will teach people to pay attention to this problem," Medvedev said, adding that the essence of energy efficiency should be constantly explained. "Otherwise, it will be perceived as a matter for superiors who are solving their own tasks," he added.
The participants of the meeting also discussed measures for improving the availability of banking services for the population with the use of mobile communication networks.
Sergey Borisov, RT
You can share this story on social media: