Medvedev reiterates stance on North Caucasus militants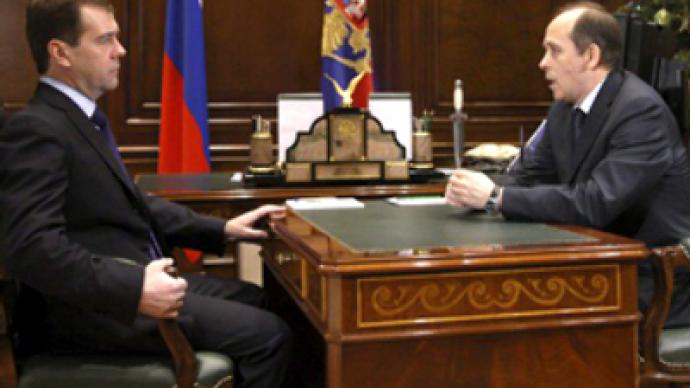 Russian President Dmitry Medvedev had called for further action to destroy militants in the North Caucasus.
"As far as militants are concerned, our policy remains unchanged. They should be physically destroyed," said President Medvedev at a meeting with Alexander Bortnikov, Director of the Federal Security Service (FSB).
"This should be done in a tough manner and regularly because, unfortunately, the underground militant movement continues to exist," he added.
"We should not close our eyes to it and give some figures which may be non-existent. We should act resolutely and consistently all over the territory. If militants are detected in some place, they should be searched for and destroyed," Medvedev said, adding, "Our task is to create a normal living environment on the territory of our southern republics."
It comes two days after the January 6 attack on a traffic police station in Russia's southern republic of Dagestan. A suicide bomber killed at least 5 policemen and injured 24 people, including 18 policemen.
The head of Russia's Interior Ministry Rashid Nurgaliev said that he is sure the terror act will be uncovered.
"The potential of Dagestan's police and the first results of their inquiry into this terrorist attack confirm that this crime will be solved. However, investigators will have to analyze a long chain of events," Nurgaliev told journalists on Friday.
The minister added that some militants involved in the terror act were killed in a security operation on Thursday.
"The information available to us confirms that this action was aimed at undermining stability and security in the republic," Nurgaliev added.
You can share this story on social media: