­Medvedev replaces leader of turbulent Caucasus republic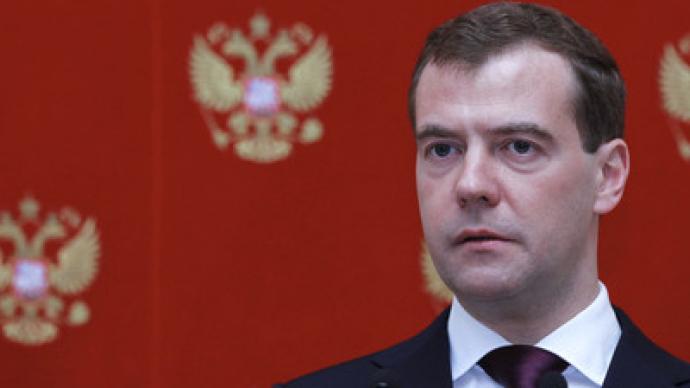 The Karachayevo-Cherkessia legislature is gearing up to consider a replacement for the republic's ex-president, who resigned prematurely from his post.
Boris Ebzeyev, head of the North Caucasian republic of Karachayevo-Cherkessia since 2008, had his early resignation signed by President Medvedev on Saturday.The meeting dedicated to the election of a new president has been set for Tuesday, March 1.According to an unnamed source in the Kremlin, Ebzeyev's early resignation was due to his failure to comply with the tasks set forth by President Medvedev, namely in the development of the republic's social and economic sphere.Rashid Temrezov, 35, who previously headed the Federal Roads Agency (Rosavtodor) in Karachayevo-Cherkessia, has been appointed acting president of the republic.Chairman of United Russia party, Boris Gryzlov, said on Monday that the party had prepared a shortlist of candidates for the post of Karachayevo-Cherkessia's president. The list includes Prime Minister Muradin Kemov, Mayor of Cherkessk, Petr Kiritchenko, and acting president Rashid Temrezov. The list will now be considered by President Medvedev.Ebzeyev's departure came days after Dmitry Medvedev accepted the resignation of another regional leader – Aleksei Kuzmitsky, the governor of Kamchatka Region in Russia's Far East.
You can share this story on social media: