Medvedev instructs intelligence officers to use WikiLeaks for Russia's purposes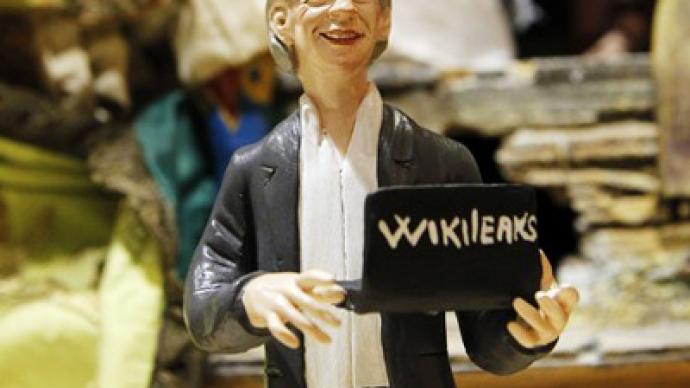 President Dmitry Medvedev has called for Russian intelligence officers to avoid being subject to WikiLeaks-like revelations, but stresses it is possible to make the most out of the American experience.
Speaking at the gathering of cadets and officers of the Foreign Intelligence Service (SVR), Medvedev said that the agency must reinforce security to avoid the leaking of sensitive information and to draw certain lessons from the recent release of US diplomatic cables by WikiLeaks."The global information flow, into which our globe has been plunged, has significantly changed the decision-making system and produced new problems. Some of them have lately been, so to speak, in public view," Medvedev said at a ceremony in Moscow marking 90 years since the agency was formed.Referring to the leaked US diplomatic messages he pointed out that there are both negative and positive aspects to the situation."This is good in some respects – at least this enables the intelligence service to employ more analytical potential and look at how your potential rivals see you. This also makes things more difficult, because it's clear that nobody can feel safe against such problems today, and this needs to be taken into account in your current work," Medvedev said.On 28 November, WikiLeaks and five major newspapers, including The Guardian and The New York Times, published excerpts of more than 250,000 confidential cables dated from 1966–2010.The disclosures have angered the United States by exposing the inner workings of US diplomacy.During his speech, Dmitry Medvedev said that, faced with such global challenges, "methods of intelligence must be changed and improved."Medvedev also set a number of tasks for the agency, such as higher efficiency in fighting against international terrorism, drug smuggling and cybercrime.
You can share this story on social media: