Medvedev praises improvement of investment climate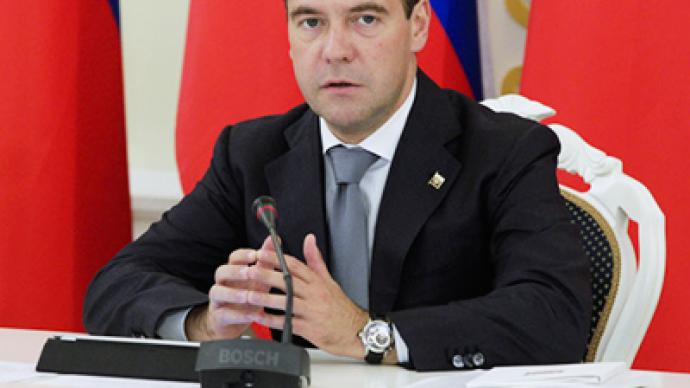 The investment climate in Russia is changing for the better thanks to improvements in Russian legislation, ascertains President Dmitry Medvedev.
"In general, within the past few years, the investment climate has been changing. I have repeatedly said that it's not that good, but it's changing," Medvedev observed during a meeting with judges. He noted that his conclusions have been drawn from the "rhetoric of foreign partners". Just several years ago, they named legal drawbacks as the main reason for which they feared investing money in Russia. "Today, rebukes to Russian legislation are heard more rarely,, and only some court rulings are criticized, which, I think, is normal, because this kind of criticism is present in other countries as well," president Medvedev said."Working out measures to attract investment, we of course, try to view this issue through the eyes of investors," he added. "Appropriate decisions are the result of dialogue rather than abstract discussions." Among other issues raised by Dmitry Medvedev during the meeting was a draft law on a patent court. He criticized the government for their slow progress on the matter."I didn't just support this idea so the government could sharpen their skills in political wit. If they are not able to fulfill the order, I will submit it to the parliament myself." The initiative was put forward in 2009 by the Supreme Court of Appeals, and was later supported by the president. However, the draft law has made no progress in the lower house ever since, as its reading has been repeatedly postponed. In recent developments, the government criticized the bill, judging it as "ungrounded and not complying with the concept of the court of appeals system".The patent court is supposed to deal with disputes over trade marks, and is to be vested with its own distinct jurisdiction. Appeals would be considered by Moscow district courts. One feature specific to the court would be that technical specialists would take part in all hearings. Medvedev had ordered its administration to consider if the new court could be located at the Skolkovo innovation hub near Moscow. It was thought that it would begin working in January 2012. However, given the slow progress, this prospect seems unrealistic.
You can share this story on social media: