Medvedev and Obama to talk arms and relations – presidential aid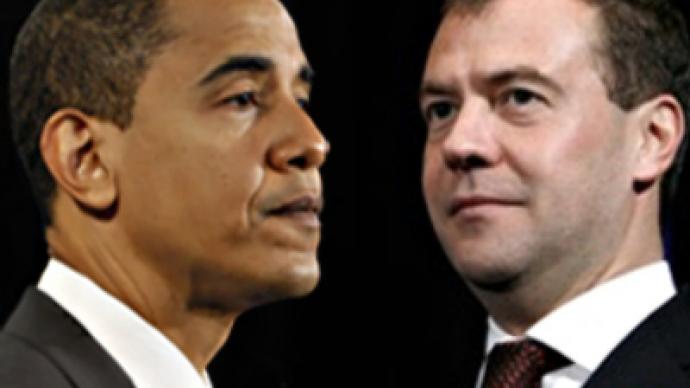 In an upcoming meeting in London, the Russian and American presidents will issue a joint declaration on bilateral relations and strategic arms reduction. That is according to Russian presidential aide Sergei Prikhodko.
"We will have two presidential statements – on Russian-U.S. relations generally, but also on START," he said. "The texts are shaping up nicely and should become the starting point for our future work."
The previous Strategic Arms Reduction Treaty (START-I) expires in December, and the two leaders are expected to discuss a follow-up to the treaty during their first –ever meeting on April 1, in conjunction with the G20 summit in London.
The official also said that the upcoming meeting would be a chance for the countries to "synchronize watches" in the bilateral relations, and has been dubbed "reset" at the recent meeting of the foreign ministers.
Still, he said that the first meeting will contain 'a tentative aspect,' as the sides "will arrive with their own priorities, accents, and ideas on foreign policy."
According to Prikhodko, president Medvedev will offer to set up a joint system "to monitor missile threats from a southern direction."

Earlier, Russia offered the U.S. the use of its radar systems in southern Russia and Azerbaijan as an alternative to the U.S. missile shield plans in Europe.
Russia considers America's plans to place interceptor missiles in Poland and radar in the Czech Republic a threat to its national security.
Washington, in turn, maintains that the defenses in Poland and the Czech Republic are intended to deter possible strikes from "rogue states."
You can share this story on social media: