Court orders pre-trial arrest of opposition Mayor Urlashov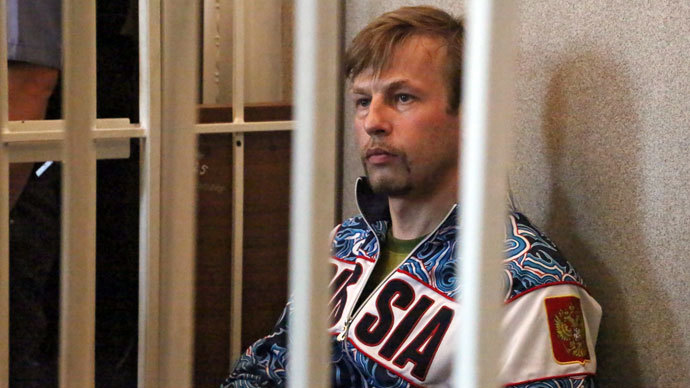 A court in the city of Yaroslavl has ordered that Mayor Yevgeniy Urlashov, known for opposition to the ruling party United Russia, is put in custody pending his trial over an alleged multi-million attempted bribe.
According to the court Urlashov must remain in custody until September 2. Four of his alleged accomplices, one of whom works as deputy mayor, were also arrested.
The arrest puts under question the mayor's participation in the regional legislature elections, due on September 8. Urlashov, known as a fierce critic of parliamentary majority party United Russia was going to head the elections list of the Civil Platform party headed by billionaire politician Mikhail Prokhorov.
Urlashov was detained on July 3 and on the next day law enforcers pressed charges of attempted large-scale bribery – which carries up to five years in jail and a fine that is twenty times the sum of the attempted bribe. Four more people – local civil servants and managers of municipal companies - were indicted in the same case.
Russian mass media quoted unknown sources in law enforcement as saying that all suspects except for Urlashov have pleaded guilty and testified against their boss.
According to investigators, from December 2012 till early July 2013 city officials headed by Urlashov were trying to extort a bribe from a local businessman who was working on a city contract. The mayor and his aides wanted a 14 million roubles (about $425,000) kickback from the cleaning company, threatening to not accept the work and delay payment if their demands were not met the law enforcers report.
Local police said the 14 million rouble bribe was only one tranche and that city officials wanted 45 million roubles in total (over $1.2 million). They also claimed that they seized about 35 million roubles (over $1 million) from Urlashov's home, but the mayor, his relatives and defense attorneys have claimed that these reports were false.
On Friday the Investigative Committee reported a new criminal case had been started against Urlashov and this time he is suspected of receiving a 500,000 roubles (over $15,000) bribe from a local businessman. Investigators claim they possess a video showing the mayor collecting the bribe in a Yaroslavl restaurant.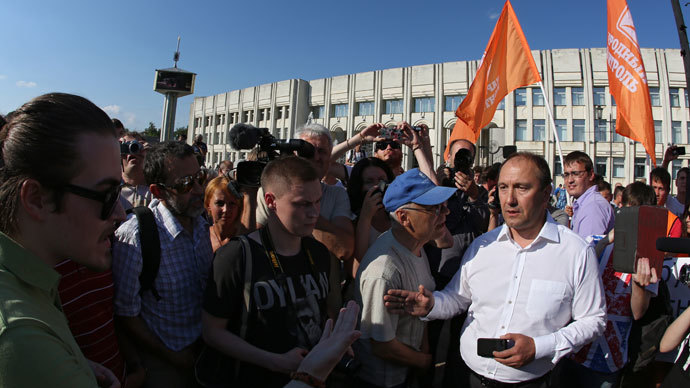 Urlasjhov denies all charges saying that the businessmen who allegedly offered him a bribe were United Russia members seeking revenge for the defeat in the mayoral elections of 2012. He also said that he constantly encountered attempts to corrupt him since becoming the head of the city but never succumbed to the temptation and also never reported such incidents to the police.
Urlashov's main political ally Mikhail Prokhorov called the detention "a blow to the civil rights and freedoms of every Russian citizen" and claimed that its sole purpose was to intimidate Urlashov and other independent politicians. The businessman said he was ready to put up bail for the mayor and promised to visit Yaroslavl this weekend in order to show support and present the party candidates for the regional legislature.