Seat of Russian government to be moved within 5 years
Published time: 13 Jul, 2011 09:29
Edited time: 13 Jul, 2011 16:39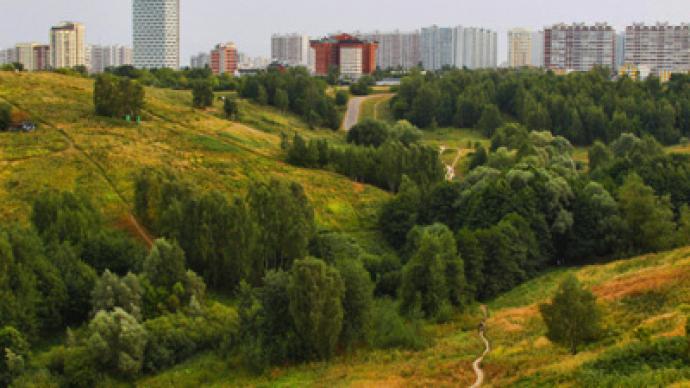 Moscow's Mayor Sergey Sobyanin and the governor of the Moscow Region Boris Gromov have introduced a plan to make Moscow two and a half times bigger while moving all major administrative buildings beyond the current city limits.
­President Dmitry Medvedev proposed to enlarge the city of Moscow about one month ago as he ordered preparations for the initial phases of the enlargement to commence. The city and the region prepared for a mutual transfer of territories, having signed a document outlining the exchange on June 30. On July 1 the president ordered the officials to prepare a concrete plan that would make Moscow city bigger while also allowing for new offices to house the legislative and executive bodies.
On Tuesday the mayor and the regional governor showed the president a map of the new city plan. Though the meeting was closed to the press, Sobyanin would later tell reporters that Moscow city will become 2.4 times bigger after it absorbs a huge wedge of the Moscow Region in the South-South West, between the Kiev and Warsaw highways.  The mayor said that the state agencies would be moved to this territory but was very cautions to relay any information regarding the exact time frame within which these changes would take place. He said that the very act of making a detailed plan for the new city districts will take a year, seeing that the General Plan approved in 2009 will automatically become obsolete.  
The governor of the Moscow Region said that the International Financial Center will be built outside the new city sector – on the Rublyovo-Arkhangelskoye highway West of Moscow.

Moscow Mayor Sobyanin also said merging Moscow with the new territories in the region would give the city a new impetus for development. The current population density in Moscow is now 11000 per square kilometer, compared to less than 7000 in London or New York City and as low as 4000 people per square kilometer in Berlin.  At the same time, the mean amount of floor space of residential property per person is only 19 square meters in Moscow, which is less than the Russian national average of 23 square meters and cannot even be compared with European cities that boast at least 40 square meters per person. Moscow will also become the eighth largest city in the world by size, moving up several places from its current position of 17th.

The mayor also said that the city will develop around a scheme of "polycentric large squares" that would both help the ecological situation and solve related employment problems. The mayor did not specify how exactly this plan will be executed.  

As for terms and schedules, Sobyanin said that the government of the Russian Federation and the presidential administration will move to their new offices within the next five years, though the overall merger plan will take at least 20 years to complete.