Russia's bureaucrats to suppress their appetite for luxury goods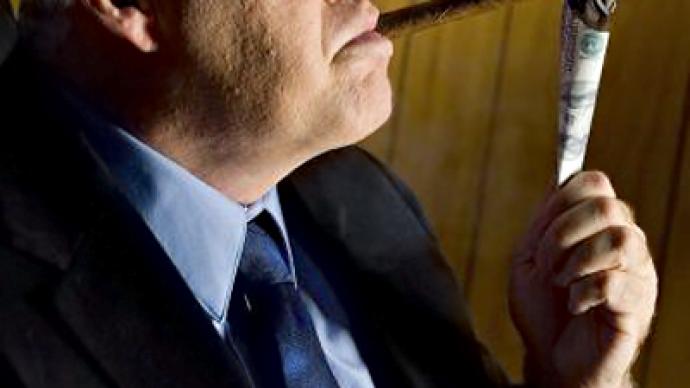 The Federal Anti-Monopoly Service (FAS) plans to ban officials from spending state funds to buy premium-class goods for their departments.
For this purpose, the FAS proposed a reform in the procurement system by government bodies. In particular, price limits for cars, furniture and other expensive goods will be introduced.Officials often buy goods that are not extremely necessary, Mikhail Yevraev, director of the FAS department for control over state purchases, told Vesti FM radio. "It is unclear why officials should buy car models such as Lexus, Infiniti and Mercedes. And it's strange when a director of an orphanage drives a Mercedes."If the new legislation is adopted, officials will be responsible for the goods they buy for their departments using state money. It is still unclear how those who waste funds on buying unnecessary goods will be penalized.The proposed reform will not fight corruption, though it will be helpful in putting things in order vis-à-vis state purchases, believes Aleksey Portansky of the Higher School of Economics. "It is merely one small measure in the fight against corruption, which will only have a limited effect," Vesti FM quoted him as saying.The media has recently reported on tenders announced by officials to procure luxury goods for their departments. Several tenders for expensive cars and gilded furniture were canceled after they sparked public outrage and became the target of bloggers' discussions.President Dmitry Medvedev said last November that the law on state purchases should be amended as part of the fight against corruption.The Ministry of Economic Development has been working on a new version of the law since then, Vedomosti newspaper said. But the FAS officials believe the current legislation could be improved to make control more effective. And the ban on purchases of premium-class goods may be helpful.This new approach to state purchases may economize funds, half of which the FAS wants to spend on selected innovative projects. It would be in line with the president's order to stimulate demand for innovative programs through government purchases.However, some analysts say that systemic changes are needed in this area, rather than small steps like one proposed by the FAS. Andrey Yakovlev, Director of the Institute of the Analysis of Enterprises and Markets, even called the ban on luxury goods "a populist measure" because anyway they will be bought for symbolic goals and new schemes could be developed.
You can share this story on social media: