'Love of dead tyrants a common human error' – Medvedev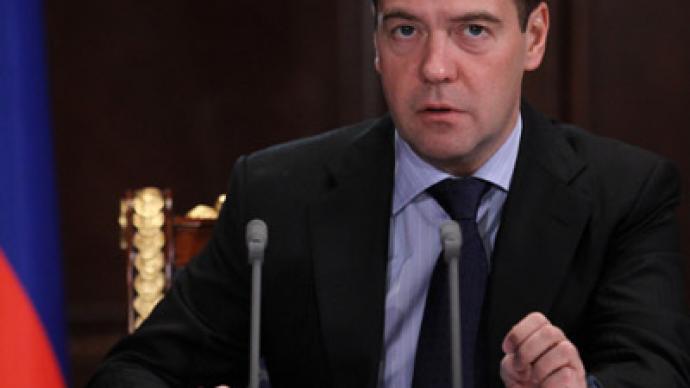 Russia's Prime Minister replied to a wave of comments that appeared after his harsh statement about Stalin, saying that the supporters of tyranny are only holding this position because they know they are now safe from repressions.
It is safe to be a Stalinist when you know that no one will come after you at night and no one is approving execution lists in a quiet office, Medvedev wrote on his Facebook account, which currently has over 800,000 followers.
The Facebook statement was a reply to a wave of questions and comments that appeared after Medvedev, current leader of the United Russia party, told senior party officials that Stalin and other Soviet leaders deserve the harshest possible appraisal for the period of political repressions.
Hundreds of comments included questions as to what Medvedev's achievements were during his presidency and if Medvedev was sure his tandem with Vladimir Putin would receive a due appraisal during his lifetime.
Some comments mocked the original statement asking if the current extinction of the Russian nation could be the result of the same war against its own people. Some were blunt, saying things like "pity there is no Stalin to deal with you."
Very few followers saw Medvedev's statement as deliberately provocative, with a black-and-white maximalist approach that is not a sign of maturity.
However, the PM softened both his initial statement and subsequent Facebook status by writing that "the love of dead tyrants is a common human error."