Local elections in Russia under more scrutiny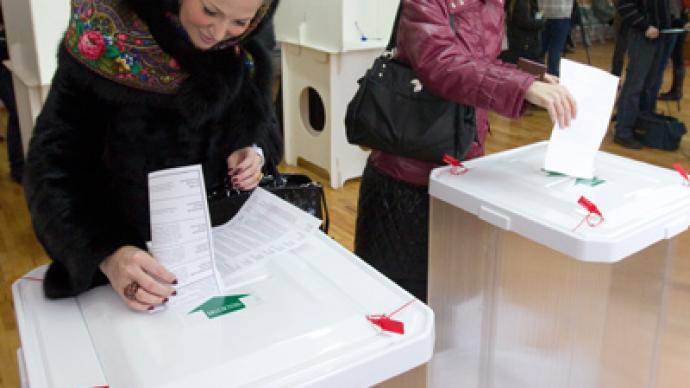 The Russian Central Election Commission (CEC) has decided to strengthen control over local elections by sending its observers to the regions and by organizing live internet broadcasts.
The new rules will first be implemented in June, during mayoral elections in the Siberian cities of Omsk and Krasnoyarsk. The observer mission there will be led by CEC deputy head Leonid Ivlev.
The Central Election Commission will also organize tests for its employees to check their knowledge of election law.
According to the CEC head, Vladimir Churov, these measures are being introduced following the mayoral election in Astrakhan on March 4. Its outcome has been contested by opposition candidate Oleg Shein, who claims the results were falsified in favor of the United Russia representative.
Fair Russia's Oleg Shein has been on hunger strike since March 16, when his rival officially took the mayor's post.
Having studied footages from ballot stations, the Central Election Commission admitted on Friday there had been several procedural violations. However, Vladimir Churov declined to comment on whether they affected the results and to what extent. He said it is up to the court to release a judgment on that.
The hearing on Oleg Shein complaint will take place on April 26.
You can share this story on social media: