Lithuanian politician charged with Soviet occupation denial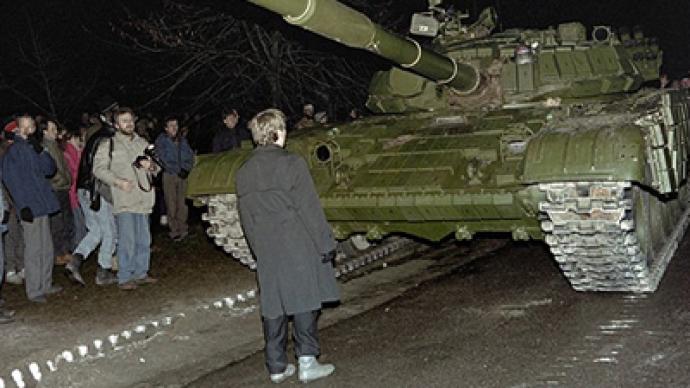 A leftist Lithuanian politician has been charged with denial of Lithuania's occupation by the Soviet Union, a felony that carries punishment of up to two years in prison.
Lithuanian and Russian news agencies report that Algirdas Paletskis, the leader of the Socialist People's Front was officially charged with denial of the 1991 Soviet aggression – when Soviet Special Forces attacked the television center in Vilnius. According to investigators, Paletskis publicly asserted that during the 1991 events "our own shot our own".After the statement, one of Lithuania's parliamentarians addressed the prosecutors and demanded that Paletskis is brought to justice. According to the plaintiff, these words insulted the feelings of those who fought for Lithuania's independence and diminished the memory of those who died fighting for freedom. A criminal case has been started and official charges pressed. Paletskis had to pledge not to leave the country until trial. The investigation is being held by the prosecutors' office of Vilnius city. In June 2010, Lithuania introduced the law banning Soviet and Nazi symbols and public approval of crimes committed by Nazi Germany and the Soviet Union against the state of Lithuania. The law drew criticism from the international community, especially after a Lithuanian court recognized the swastika as an ancient Lithuanian symbol and allowed it to be used at parades.
You can share this story on social media: