Limonov's Other Russia party denied registration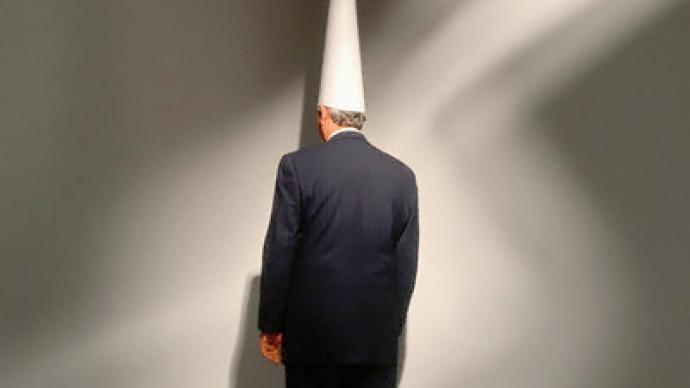 Russia's Ministry of Justice has refused to register opposition party "The Other Russia", led by Eduard Limonov, on the basis that its charter contradicts federal law.
The ministry's press service told Lenta.ru news website that the five-page response has been sent to the party's organizing committee. Now the movement's representatives can appeal the ministry's decision in court or, alternatively, eliminate all the breaches and submit their documents again. The Other Russia sent its documents for registration on December 20 last year and was to be given an answer no later than January 20. However, the movement's representative Aleksandr Averin told Interfax on Wednesday that so far they had not received any response. In addition, he said, even after the deadline, the ministry carried out an inspection of the party's regional branches. Before the registration was denied, the Other Russia planned to take part in the 2011 parliamentary elections, and its leader – sensational politician and writer Limonov – was eyeing running for the presidency in 2012. The news came as no surprise to the opposition leader. Back in December, he wrote in his blog on LiveJournal that he had no doubts his party would not be registered. Limonov added that for many years there has been a campaign "of cruel and unjustified repressions, true political genocide" against him and his supporters. The goal of that campaign, he claimed, is to keep the movement away from politics. "Even a 'Party of Angels' headed by Limonov wouldn't be registered," he stated. The members of the opposition coalition have been largely involved in staging unauthorized anti-government actions and rallies. Limonov initiated the creation of the Strategy 31 movement, which stands for the support of the Article 31 of the Russian Constitution, guaranteeing the freedom of assembly. The group has attempted to stage several rallies on Moscow's central Triumfalnaya Square without permission from the authorities. The gatherings were dispersed by police.On New Year's Eve, as the opposition was holding yet another protest rally, Limonov was arrested and jailed for 15 days for shouting obscenities at police.The Other Russia held its founding congress in July 2010. 150 delegates from 50 regions of the country unanimously voted for the creation of the new party and all became members.
You can share this story on social media: