NATO's rhetoric on Libya 'most cynical propaganda' – Rogozin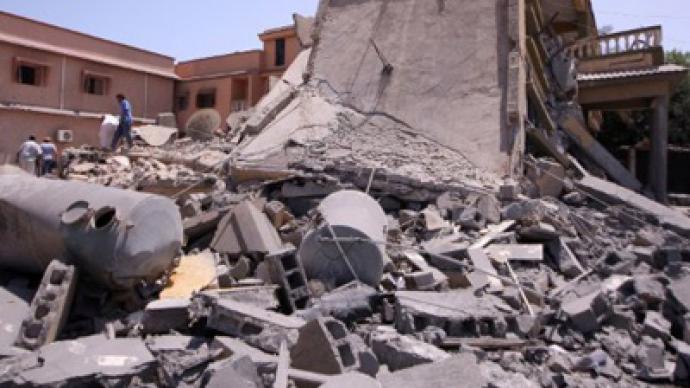 The criticism of NATO voiced at an international conference in the Czech Republic is a sign of the growing discontent with the Alliance's policy both in Europe and in the US, stated Russia's NATO Ambassador Dmitry Rogozin.
"I think the 'Prague wave', which has reached us, I mean the wave of stinging commentaries regarding NATO, indicates that the Alliance is running a serious risk of undermining its unshakeable reputation as an honest broker in matters of war and peace," Rogozin told Interfax on Tuesday.  His comments came at the end of a conference titled "Central Europe, EU and New Russia," a forum organized by the independent Czech think-tank Fontes Rerom and the European movement, an international association aimed at promoting civil society. It was attended by representatives of ten European countries and the US. The Russian delegation was led by the lower house vice-chairman Aleksandr Babakov. Rogozin said that during the conference many Europeans spoke of NATO as a "police" or even a "criminal" organization. The Russian politician noted that the current mood has been gaining ground since the start of the military operation in Libya. "Western intellectuals are strongly disappointed with the Alliance's actions in Libya, as well as the policies of some specific member states," Rogozin stated, adding that the rhetoric of some NATO representatives concerning Libya is "absolutely outrageous, going beyond the most cynical propaganda."Their commentaries suggest that "dozens of thousands of bombs dropped on Libya hit the targets so accurately and gracefully that not a single hair stirred on the heads of ordinary Libyan citizens as the bombs flew over them," Rogozin said. The Russian ambassador to NATO believes that saying such things inevitably draws criticism in the West even from politicians who have been traditionally loyal to NATO.
You can share this story on social media: