'Liberalization turns simulation' - Prokhorov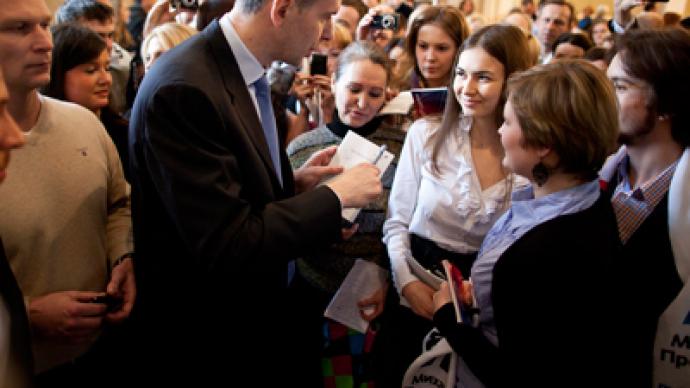 Political reform, including the liberalization of party registration rules, is only an imitation of changes to Russia's political landscape, believes former presidential candidate Mikhail Prokhorov.
"Political reform has not led to the results demanded by civil society," Mikhail Prokhorov wrote on his LiveJournal blog. "For now, we only see imitation moves which do not allow us to talk about the real changes in political life."The law on simplifying the process of starting new parties was initiated and submitted to the parliament by outgoing president Dmitry Medvedev and was approved by the State Duma on March 23. Prokhorov says old and new parties created thanks to the legislation will now have to work in "disproportionate reality". In his opinion, political parties will now face "huge expectations from society" but will have "limited room for manoeuvre" to implement their ideas. The businessman turned politician believes in these conditions the best alternative is the establishment of civil movements for the solution of specific and the most pressing social problems. "This will allow us to come out of the party deadlock, but of course it will require new organizational solutions," Prokhorov notes. Back in February, during the presidential campaign, Mikhail Prokhorov said he wanted to create a new party based "non-political principles", uniting people of different political views. Though not giving up the idea, he now says that he would not like to establish it in a rush and that he wants to take his time.
You can share this story on social media: