Let them fear us – Putin reacts to murder plot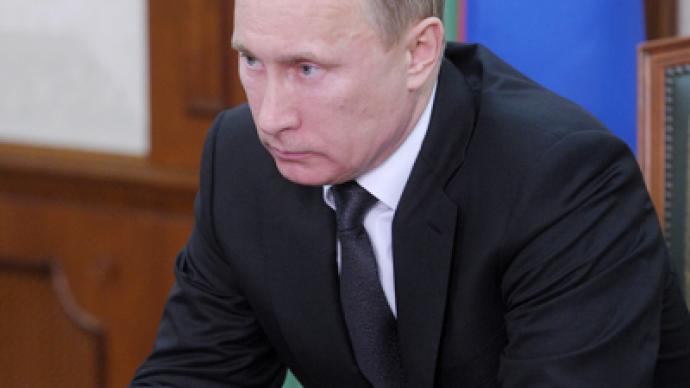 Russian Prime Minister and presidential candidate Vladimir Putin says there is no need to tighten security for the country's leaders as a fearless stance will scare away would-be assassins.
The comment, made during Putin's surprise visit to the southern Russian city of Astrakhan, was the Prime Minister's first reaction to news of a foiled plot against his life. The attempt was uncovered in a joint operation by Russian and Ukrainian special services. Putin also told the press that the terrorists had created a special unit to target him, but its members had been eliminated long ago. Putin's response to a reporter's question on tightening security following the thwarted attempt was laconic. "What for?" the premier enquired. The Prime Minister said he has been living with such events since 1999, and that security officials always report to him about assassination attempts. "People in my position must live with this. Such things must never affect the work, they have never obstructed the work and they never will," the Prime Minister said about the danger of assassination. "Let them fear us," Putin concluded. Earlier, Putin's press secretary Dmitry Peskov told reporters that his boss had made no changes to his working schedule after the news. Peskov added that Putin knew about all of the numerous plots against him, but this never stopped him from making planned trips.Russian media reported on Monday that Russian and Ukrainian state security had detained a group which confessed they were preparing to kill Prime Minister Vladimir Putin with a roadside bomb on the orders of Russia's most wanted terrorist Doku Umarov. Some Russian journalists and bloggers called the report just one week before Russia's presidential poll a PR stunt, but the press service of the First Channel that broke the story called those who make such suggestions "insane".
You can share this story on social media: