Hezbollah's success in Lebanese government sparks nationwide protests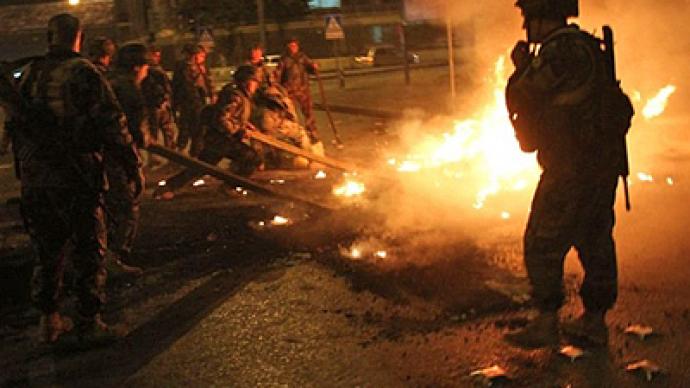 Lebanon on Tuesday stepped up security measures after Sunni lawmakers called for a nationwide "day of rage" to protest against Hezbollah's rapid progress in the Lebanese government.
The Shiite militant group has established its candidate as the next Lebanese prime minister, setting off protests in the Sunni regions of Lebanon. Thousands of protesters burned tires, blocked roads and chanted anti-Hezbollah slogans on Monday and Tuesday. Some 20 people were reported injured during the protests.Hezbollah's prime ministerial candidate, Najib Mikati secured the support of 68 out of 128 members of the Lebanese parliament,  ousting his main opponent, former Prime Minister Saad Hariri.Mikati said in his first speech as the head of parliament that he favored a peaceful national dialogue. He invited all his opponents to work together for the future of Lebanon, despite Hariri's earlier claims that he would not be joining Mikati's government.Hezbollah managed to bring down the previous government on 12 January, as Hariri refused to renounce a UN-backed tribunal investigating the 2005 assassination of his father, former Prime Minister Rafik Hariri. Hezbollah-linked ministers then resigned from the Cabinet, leaving President Suleiman to appoint a new PM.The United States has expressed its concern about the possible domination of Hezbollah, which it views as a terrorist organization, in the Lebanese government, and said it could force the US reconsider its support for the country. Hezbollah's Western-backed opponents maintain that having an Iranian proxy in control of Lebanon's government would be disastrous and lead to international isolation. A Hezbollah-led government would also raise tensions with Israel.
You can share this story on social media: