Scandal evolves as lawyer suggests legalizing Sharia courts in Russia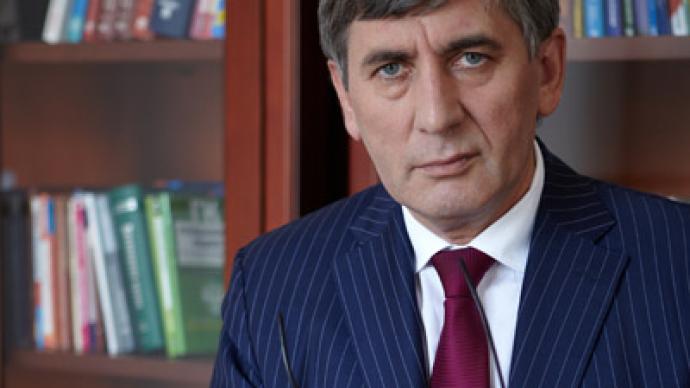 The Yabloko party has addressed prosecutors after a Chechen lawyer said in a televised interview that Russian authorities should legalize Sharia courts - or face violence and bloodshed.
Yabloko chairman Sergey Mitrokhin has said that his party suspected the lawyer, Dagir Khasavov (sometimes also spelled as Khasabov) of extremism after the native of predominantly Muslim Chechnya said in an interview with Russian TV channel REN TV that Muslims will impose their own laws in Russia regardless of other peoples' will. "You think that we come here to Russia as if it was some alien place to us. But we think that we are at home here. Maybe you are aliens here and we are at home. And we will impose the rules that suit us, whether you want it or not. Any attempts to stop us will end in blood," the lawyer said. However, on the next day after the interview the lawyer told the Ekho Moskvy radio that he did not understand that REN TV recorded his words and planned to broadcast them and that he wanted to sue the channel.The Yabloko leader told the press that the interview falls under Articles 280 and 282 of the Russian Criminal Code (calls for extremism and sowing national hatred), and noted that people have been jailed for much lighter offenses under the same articles.The Russian Interior Ministry said it has received the complaint and is already checking Khasavov's statement for extremism and sowing national hatred. It promised to issue an official conclusion in the nearest future.Moscow Mufti Albir Krganov has commented on the incident, saying that Khasavov's statement should not be perceived as the opinion shared by the majority of Muslims. Krganov noted that at present the very expression "Sharia courts" is associated with stonings and other cruel executions performed in Chechnya when the republic was run by terrorists. He added that the decisions of Sharia courts must not conflict with the decisions of secular courts. Top Russian Mufti Talgat Tadjuddin also opposed Khasavov's idea, saying that the Russian Constitution provides separation of the state and the church, and Muslims should use the same court system as everyone else.The head of the Russian Orthodox Church's Department for Relations between the Church and Society, Vsevolod Chaplin, says Muslims in Russia must not be restricted in their right to live by their own rules. Both Russia and Western Europe will follow this path in future, the top cleric added. The head of the Russian Presidential Council for Human Rights, Mikhail Fedotov, said that parallel court structures were impossible in a modern state with rule of law.Fedotov also said that "only a madman who seeks to sow national hatred would threaten someone with spilling blood". The HR official noted, however, that Russian law allows for out-of-court settlements, and this is where Sharia courts could be used.
You can share this story on social media: