No radical moves on Iran - Moscow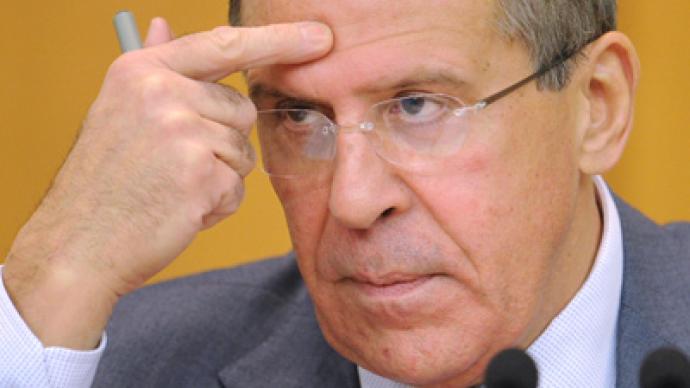 Sanctions against Tehran are not helping to solve the Iranian nuclear problem, Russia's Foreign Minister Sergey Lavrov has said, adding that Moscow will seek resumption of international talks on the issue.
"We will keep everyone from making radical moves and we will work to ensure a resumption of the talks," Lavrov told the media in Sochi, as cited by Interfax. The Russian top diplomat was commenting on the decision by the European Union to impose an oil embargo on the Islamic Republic.  
Sergey Lavrov expressed confidence that despite steps taken beyond the limits of the UN Security Council resolution, it is still possible to resume a dialogue with Iran. "Such opportunities exist, even though a number of steps have been taken, including the International Atomic Energy Agency (IAEA) director general's absolutely unfounded conclusion from well-known facts, that Iran's nuclear program has a military dimension," the Foreign Minister said.
As for the latest move by the EU, Lavrov believes that the sanctions are totally unhelpful. "Since we have worked out collective sanctions at the UN Security Council, we must all follow the same line and not add or take away anything from this common position," Lavrov underlined.  
Nevertheless, "despite these complicating factors," Moscow remains strongly hopeful that the sides could soon go back to the negotiating table.
Lavrov said that the "3+3 group" (also known as the Sextet – made up of the five permanent UN Security Council members and Germany) is continuing to work with Iran.  "EU high representative Catherine Ashton is to make contact with the head of the Iranian Security Council," he added. Once the results of those contacts are known, "we will work to set an exact date for resuming the negotiating process."
You can share this story on social media: