Russia "open" to contact with Georgian people – FM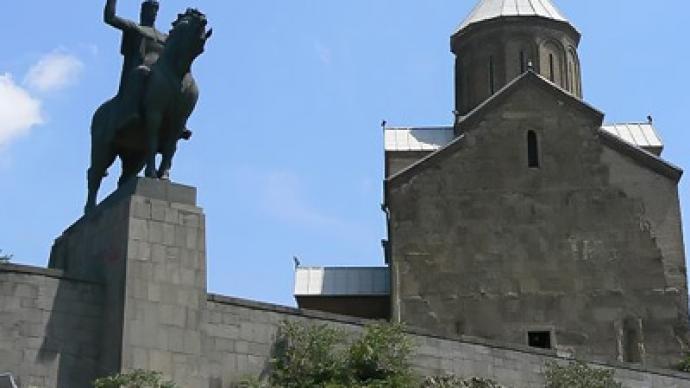 Moscow wants Georgia to have a leader who puts national interests above "geopolitical games," Russian Foreign Minister Sergey Lavrov has said.
"We understand that the Georgian people are a friendly nation," he stressed. The majority of Georgian citizens have "the same attitude" to the Russian people, the minister believes.Russia is open to contacts with the Georgian people, Lavrov said, commenting on bilateral relations on Rossiya 24 TV channel on Thursday. The ties between the leaderships of the two countries were cut after Georgia's aggression against South Ossetia in August 2008. However, contact between Russian and Georgian citizens would allow people "to feel some relief," Lavrov assumed. He mentioned in particular the direct air service that resumed earlier this year. Verkhny Lars checkpoint also started functioning after repairs. According to Lavrov, Moscow is ready "to continue removing barriers" to the communication of ordinary citizens. Russia did not sever diplomatic relations with Tbilisi, either after Georgia's attack against South Ossetia, or after the aggression was repulsed and stopped, the minister noted. Georgia severed ties on August 29, 2008, after Russia recognized the independence of Abkhazia and South Ossetia. The Georgian Foreign Ministry said Russian diplomats should leave Georgia. Moscow, in turn, noted that it regretted Tbilisi's step. Both countries then asked Switzerland to represent their interests.Moscow hopes that a day will come when Georgians will choose a leader who thinks about national interests rather than "geopolitical games," Lavrov stressed in the interview. This leader would be able to build relations with neighboring countries based on "mutual respect" and take into account the interests of all people living in the region, he noted.