"We are against hasty measures against Iran" – Russian FM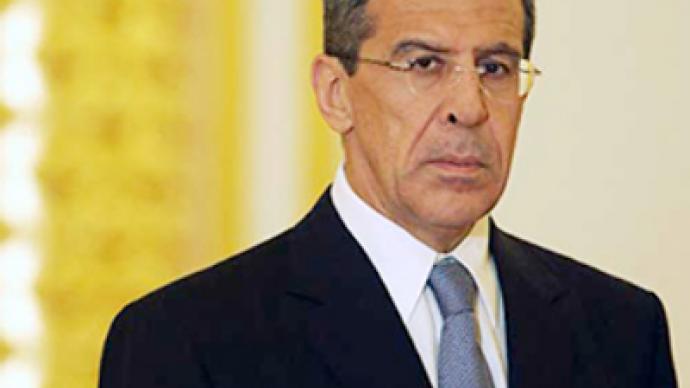 The upcoming UN Security Council resolution on Iran is going to take Russia's and China's stand into account, according to Russia's Foreign Minister Sergey Lavrov, who spoke to journalists during his visit to China.
"We are opposed to any hasty measures to seek a vote on the issue because the non-permanent members should be given enough time to study the draft [resolution] and to propose their amendments," Lavrov said following his talks with Chinese counterpart Yang Jiechi. "Following intensive consultations in the Sextet, provisions aimed at introducing 'crippling sanctions' were crossed out."
"On Moscow's and Beijing's initiative, the document states the necessity of maintaining a double-track approach to the settlement of the situation around the Iranian nuclear program, which means the possibility to begin negotiations as soon as Iran is ready. The resolution supports Brazil's and Turkey's initiative on the scheme of supplying fuel to the Tehran research reactor. The work to implement this scheme is currently underway," Lavrov added.
In a separate matter, Lavrov called for "adequate measures" against those that are found responsible for the sinking of the South Korean warship.
Lavrov also mentioned the upcoming steps of Russo-Chinese relations. According to him, Russian President Dmitry Medvedev will be visiting China in late September. Lavrov expects the visit to be a "landmark event" in relations between the two countries.
Contacts on other levels will also be developed, with the prime ministers of Russia and China meeting in autumn, while Russian parliamentarians have already conducted visits to Beijing.
You can share this story on social media: