Kyrgyzstan wraps up vote count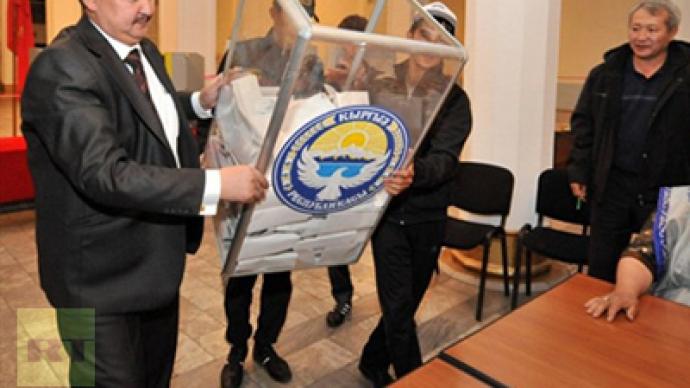 The Kyrgyz central election commission has finalized vote counting from October's parliamentary poll. Five parties made it to the legislative body, including three opposition parties.
The final official result does not differ from the
preliminary count following the October 10 election
. The winner is the opposition party Ata-Zhurt (Motherland), which holds 28 of the 120 seats in the new parliament.
Four other parties which received more than 5 per cent of the votes required, are the pro-government Ata-Meken (Fatherland), the Social Democratic Party and opposition parties Ar-Namys (Dignity) and Republic. They hold 18, 26, 25 and 23 seats respectively.
As no party has the constitutional majority, a ruling coalition is to be formed within 45 days.
Out of almost three million registered voters almost 56 per cast their ballots.