Kyrgyzstan bans edition about last year's violence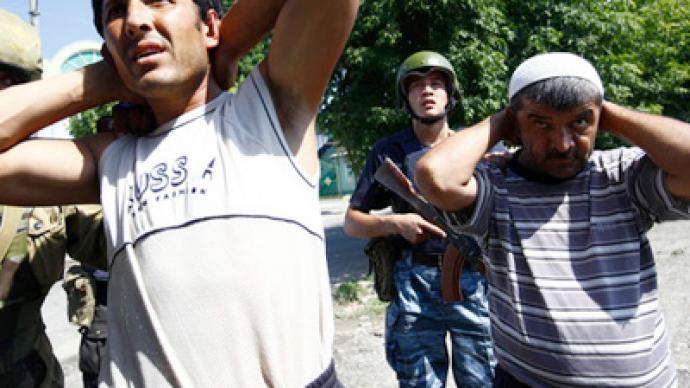 Kyrgyz court has banned books dedicated to the interethnic violence that broke out last June, claiming they are biased and "form a negative image of Kyrgyzstan". Security services are now searching for the authors of the two-volume edition.
The books are titled "Philosophy of Violence: Hour of the Jackal" and "Philosophy of Violence: Genocide Goes On…Jackals have not Left". The State Council for National Security received information about the edition-in-the-making at the end of 2010, RIA Novosti reports. The Russian-language books were printed abroad and are also accompanied by CDs with recordings of the bloodiest events.More than 400 people died in last year's deadly interethnic clashes in the southern Osh and Jalal-Abad regions between Kyrgyz locals and ethnic Uzbeks. Thousands were injured and more than 500,000 became refugees, which resulted in a humanitarian crisis. According to the Council's press secretary, Ryzbek Bakyn Uulu, Kyrgyz authorities have set up three expert commissions for the analysis of the edition. During a media conference on Tuesday, he told journalists that leading scholars and specialists from the National Academy of Sciences and the Kyrgyz-Russian Slavic University have unanimously concluded that the edition "contains a one-sided and extremely biased view of the tragic events in the south of the country."He added that, in the opinion of the experts, "'Hour of the Jackal' will contribute to the rise of interethnic tensions, evoke retributive feelings and push people towards illegal actions." Based on these conclusions, a Bishkek court ruled to ban the distribution of the books and the disks all over the country. "The State Council for National Security and other law-enforcement agencies are now leading an investigation in order to identify the authors and prevent the illegal import and distribution on the territory of Kyrgyzstan," Bakyn said. In addition, the Council requested the assistance from the security services of Collective Security Treaty Organization and the Shanghai Co-operation Organization member states.Local experts note that all through the year the situation in the southern part of the country has remained rather tense and ahead of the nearing anniversary of the tragic events tensions are rising.
You can share this story on social media: